Omaha's Wilkie earns scholarship to North Dakota
January 12, 2012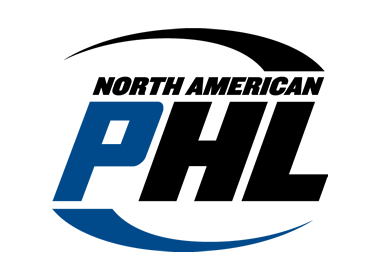 The Omaha AAA Lancers 16U team, proud members of the North American Prospects Hockey League (PHL), are pleased to announce that forward Chris Wilkie has accepted a scholarship to play NCAA Division I hockey for the University of North Dakota Fighting Sioux of the Western Collegiate Hockey Association (WCHA).
"It means a lot to me because North Dakota is one of the top NCAA schools in the country and has such a great tradition," said Wilkie. "I have always wanted to play at North Dakota and after my visit there, I was sold because of the coaching staff, facility and their ability to develop players while getting an education."
North Dakota noticed Wilkie while he was playing at the National 15 and under camp and then again at the NAHL Showcase in Blaine, Minnesota this past September, where Omaha head coach David Wilkie said that North Dakota head coach Dave Hakstol talked to him about Chris. "Coach Hakstol came up to me at the Showcase and said they liked his presence on the ice and his decision making, especially for a 15-year-old. They said they thought he was a prototypical Fighting Sioux player."
Wilkie, 15, currently leads all three PHL divisions (18U, 16U, 14U) in scoring with 37 points in just 14 PHL regular season games this season and has quickly become one of the best young prospects the PHL has seen in its three-year history. His performance this past weekend at the PHL event in Dallas, Texas, was just another reminder that the 5'10, 170 lbs. forward from Omaha, Nebraska indeed has a very bright future.
"Playing in the PHL is great because we really have to work hard as a team to win and be successful," said Wilkie. "You never feel like you have a game off and it is great for developing. I think we also enjoy the fact that the league has its own Championship. It really makes you feel like you are playing for something throughout the regular season."
Wilkie recorded an amazing 23 points in five games during the event in Dallas and has his Omaha 16U team firmly in the playoff hunt with a 10-3-1 record, just four points out of 1st place headed into the final PHL regular season event in Troy, Michigan. Wilkie began the week with a six-point (2 goals, 4 assists) effort in a 10-0 win over Pursuit of Excellence. The next day, he had two goals and an assist in a very competitive 5-2 win over the Indiana Jr. Ice. Wilkie began the third day of competition with his most productive effort, a seven-point game (6 goals, 1 assist) in a 15-4 win over OZ Fitness. That was followed later in the day with Omaha's lone loss of the event, a 5-2 loss to New Jersey in which Wilkie had an assist. Wilkie finished the event with a six-point performance (1 goals, 5 assists) in a 10-1 win over the St. Louis Selects.
"I think I had great chemistry with my linemates all weekend and no one was selfish," said Wilkie. "I just tried to work hard every game and improve. I tried to keep my foot on the gas and never let up and I think it helped lead to some chances."
Wilkie has recorded at least a point in 13 of Omaha's 14 games this season and leads the entire PHL in points with 37 and goals with 16. Earlier in the season back on November 23rd, Wilkie had the opportunity to play in a game for the Lincoln Stars of the United States Hockey League (USHL). "It was a great opportunity for me to play in the USHL for a game. You notice right away the difference between the Junior A level of hockey and the level we are playing at right now," said Wilkie. "I gained a lot of experience from that game with Lincoln because you realize how hard to you have to work to get there and then stay there."
Wilkie is in the unique situation of playing for his dad, who is Omaha 16U head coach David Wilkie. The elder Wilkie was a 1st round pick of the Montreal Canadiens and former NHL player for the Canadiens, Tampa Bay Lightning and New York Rangers in an NHL career that spanned over eight years. "He knows what it take to get to the highest levels… he has been there," said Chris of his Dad. "It isn't hard to separate him as a coach and as Dad because he has my best interests at heart."
The elder Wilkie follows a simple path when dealing with his son as just another member of the team. "I treat Chris as I treat all my players. You have to be professional and understand how to deal with certain situations," said David. "I want the best for my son and I want the best for the players on this team. It isn't hard to separate the two. You have to do the right thing."

"Chris is our offensive catalyst and has unbelievable hockey sense," said Wilkie of his son. "He understands how to play the game at a very young age, which is something that is rare in a 15-year-old. I think he makes the right decision almost every time, which translates into success for our team."