PHL names Pointstreak Peak Performers from Dallas event
January 4, 2012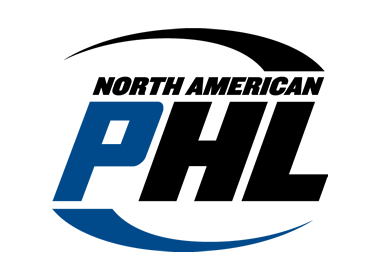 The North American Prospects Hockey League (PHL) announced its Pointstreak Peak Performers for the second half of December. The players were selected based upon their performance at the fourth PHL event of the season, which concluded this past weekend at the Dr Pepper StarCenters in suburban Dallas, Texas.
MIDGET MAJOR (18U) POINTSTREAK PEAK PERFORMER-Jasen Fernsler, forward, Lansing Capitals
Jasen Fernsler, 17, had a weekend to remember as he helped keep the Lansing Capitals in 2nd place and stay in the mix in the 18U regular season championship hunt. All told, the 5'11, 155 lbs. forward from Charlotte, Michigan, had 14 points (4 goals, 10 assists) in the five games played at the Dallas event, as Lansing posted a 4-1 record. The Capitals sit alone in 2nd place in the 18U PHL standings with a 14-2-2 record and 30 points.
Fernsler's top performance came on the first day as he recorded a goal and four assists in a 12-3 win over the Pursuit of Excellence. He followed that up with a four-point game (1 goal, 3 assists) in a 9-0 win over the Omaha AAA Lancers. Later that day, Fernsler recorded two goals in a 5-3 win over the Detroit Falcons. Fernsler came up big during the third day of the event as he recorded three assists in Lansing's 4-3 win over Orange County, which included an assist on the eventual game-winning goal. Despite being held off the scoreboard on the final day, which was Lansing's only loss, the damage had been done by Fernsler and the Capitals.
Fernsler leads the Capitals in points this season with 25 and ranks 2nd in the PHL 18U division with 19 assists and ranks tied for 6th in points. "Jasen has been one of the backbones of the team this year and is really setting the pace for how the guys have played to this point," said Lansing head coach Dean Dixon. "The best thing about Jasen is that he is coachable. He is quick and has a lot of natural skill. He has learned to tie all of that into executing on the ice, which has really helped our team be successful this season."

MIDGET MINOR (16U) POINTSTREAK PEAK PERFORMER-Chris Wilkie, forward, Omaha AAA Lancers
15-year-old Omaha AAA Lancers 16U forward Chris Wilkie is quickly becoming one of the best young prospects the PHL has seen in its three-year history. His performance this past weekend in Dallas just another reminder that the 5'10, 170 lbs. forward from Omaha, Nebraska has a very bright future ahead of him. Wilkie recorded an amazing 23 points in five games this past weekend and now leads in the entire PHL in scoring with 37 points. Wilkie has Omaha firmly in the 16U playoff hunt with a 10-3-1 record, just four points out of 1st place headed into the final PHL regular season event in Troy, Michigan in less than two weeks.
Wilkie began the week with a six-point (2 goals, 4 assists) effort in a 10-0 win over Pursuit of Excellence. The next day, he had two goals and an assist in a very competitive 5-2 win over the Indiana Jr. Ice. Wilkie began the third day of competition with his most productive effort, a seven-point game (6 goals, 1 assist) in a 15-4 win over OZ Fitness. That was followed later in the day with Omaha's lone loss of the event, a 5-2 loss to New Jersey in which Wilkie had an assist. Wilkie finished the event with a six-point performance (1 goals, 5 assists) in a 10-1 win over the St. Louis Selects.
Wilkie has recorded at least a point in 13 of Omaha's 14 games this season and leads the entire PHL in points with 37 and goals with 16. Earlier in the season back on November 23rd, Wilkie had the opportunity to play in a game for the Lincoln Stars of the United States Hockey League (USHL). Wilkie is in the unique situation of playing for his dad, who is Omaha 16U head coach David Wilkie. "Chris is our offensive catalyst and things were clicking for him in Dallas," said Wilkie. "He understands how to run a power play and has unbelievable hockey sense. He understands how to play the game at a very young age, which is something that is rare in a 15-year-old. I think he makes the right decision almost every time, which translates into success for our team."
BANTAM MAJOR (14U) POINTSTREAK PEAK PERFORMER-TJ Friedman, defenseman, St. Louis Selects
St. Louis, Missouri native TJ Freidman has apparently learned a lot in his first four months in the PHL. The 13-year-old defenseman recorded just one assist at the season-opening Showcase in Blaine, Minnesota, as the St. Louis Selects 14U team went 3-2-0. However, in Dallas this past weekend, Friedman registered 11 points (6 goals, 5 assists) from the blueline as the Selects went 4-1-0 in Dallas, and now sit in 2nd place in the 14U Division.
The event in Dallas began with a loss and scoreles game against the guest Dallas Stars Elite team, but after that Friedman caught fire. He registered two goals and an assist in a 10-0 win over the Texas Tornado later that day. The next day, the 5'6/106 lbs. Friedman had two goals in a 6-0 win over the California Titans. The next day, he had a goal in a 3-2 win against San Jose. On the final day, he recorded a goal and four assists in a 12-1 win over West Michigan.
For the season, Friedman leads all PHL 14U defenseman in scoring with 12 points in 10 games. "TJ is playing at a very high level at a very young age. He has a lot of raw talent," said Selects head coach Greg Kozicz. "He transitioned for forward to defense at the beginning of the season and so far, has adapted very well to the change. TJ has great vision and has worked really hard to develop this season. Since the start of the season, he has improved greatly on making the first pass and running the power play."