Moving Day: Team climb standings in final day in Dallas
January 1, 2012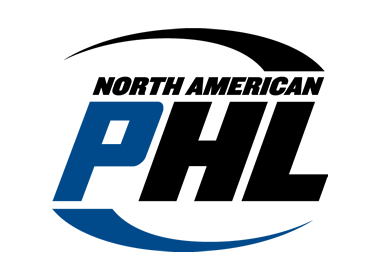 18U Division: The day began with the Indiana Jr. Ice picking up and big and decisive win over the 2nd place Lansing Capitals, 5-1. Jon Hall had three points and Cam Lerner made 20 saves. 3rd place Pikes Peak creeped closer to the top with a 2-1 win over Orange County. NAHL tenders Alec Butcher and Colin Staub both scored for the Miners. 1st place Pittsburgh avoided a massive upset by edging the Texas Tornado in a shootout, giving Pittsburgh a perfect 5-0-0 mark at the event in Dallas. Jacob Hetz finished the event with 11 points. All three shooters scored in the shootout giving Carolina their first win of the Dallas event over New Jersey, who finished 2-2-1 in Dallas. Scott Murray stopped all 30 shots and Kyle Latimer and Ryan Murray each had four points as Detroit bombed St. Louis, 10-0. Three points from Jared Rademacher and Justin Herman moved Phoenix into 4th place with a 7-1 win over the California Titans. The Wenatchee Wild completed Dallas with a perfect record to move into 6th place in the 18U standings with an 8-2 win over Dallas 18U. Jacob McMullen had a goal and three assists to lead the Wild. Aaron Kahn made 21 saves as the San Jose Jr. Sharks beat Pursuit of Excellence, 4-1. Nikita Chubukin stopped all 23 shots as West Michigan shutout Omaha, 4-0.
16U Division: Tanner Saucerman stopped all 30 shots for a shutout as Pikes Peak defeated the California Titans, 3-0. In one of the best match-ups of the tournament, the New Jersey Titans finished the Dallas event with a 4-1-0 record with a 4-3 shootout win over Orange County, who kept pace in the 16U standings with an even better 4-0-1 mark in Dallas. Sean Winikates scored twice as the Phoenix Firebirds beat the Detroit Falcons, 3-1. It took 20 combined shooters, but the Indiana Jr. Ice stayed in 2nd place in the 16U division with a 3-2 shootout win over Carolina. Drew Doyon scored twice for Indiana. Pittsburgh stayed in a tie for 2nd place with a 10-3 win over West Michigan as Stanislav Ishchenko recorded a hat-trick. Chris Wilkie had six points and Ethan Price had a hat-trick as Omaha beat the St. Louis Selects, 10-1. In their 5th shootout of the year, the Texas Tornado edged the Las Vegas Storm, 5-4. Mason Weis had a goal and assist and Austin Cox scored the shootout winner for Texas. The 1st place San Jose Jr. Sharks finished Dallas with a 4-0-1 mark thanks to a 5-1 win over OZ Fitness. Sean Tannenbaum made 15 saves and Tyler Slenkovich had the game-winning goal. 22 saves from Andrew Wagner helped Lansing shutout Pursuit of Excellence on the final day, 4-0.
14U Division: San Jose beat Texas 9-2 thanks to four points from Nathan Gray as the Jr. Sharks picked up their second win during the Dallas event. The St. Louis Selects got five points from Caleb Cooper and TJ Friedman and a hat-trick from Brendan Ritchie in a 12-1 win over West Michigan. Cody Key scored the game-winning goal in the 3rd period as the California Titans upset the Dallas Stars Elite 14U, 2-1.