Day 1 in Dallas finishes to close competition
December 29, 2011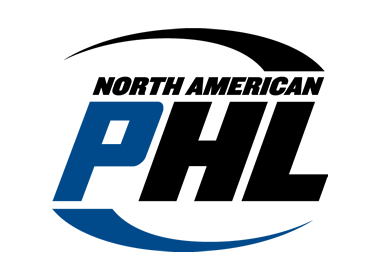 The PHL opened their fourth event of the season on Wednesday in suburban Dallas, Texas, to another day of incredible completion. The weather wasn't the only thing that was shining on Day 1 as many players had memorable days in front of many scouts in town to view the action over the holiday break. Here is a look at the breakdown:
18U Division: Arthur Brey made 18 saves as Orange County beat Omaha, 3-1. Kyle Haak had a hat-trick and two assists as Lansing stayed in 2nd place with a 12-3 win over Pursuit of Excellence. Nico DellaMaggorie made 20 saves as San Jose beat Dallas, 2-1. In one of the more exciting games of the day, Pittsburgh came from behind to beat Pikes Peak 5-4 in a shootout. Patrick Kerney Jr. stopped all 30 shots as New Jersey upset St. Louis, 3-0. Matthew MacInnis made 34 save as the hometown Tornado upset the Detroit Falcons, 5-2. Brad LeLievre scored twice including the shootout as Wenatchee came from behind to beat Phoenix in a shootout, 4-3. Jackson Germaine made 25 saves as the Cal Titans edged the West Michigan Hounds, 2-1. Jon Hall recorded two goals as an assist as Indiana defeated Carolina, 5-3.
18U results from Wednesday, December 28th
16U Division: Omaha beat Pursuit of Excellence, 10-0 thanks to five points from Alex Schoenborn. West Michigan defeated Lansing 3-1 thanks to 33 saves from Jarred Felt. Jake Lam and Liam Stirtzinger each had 5 points as California topped OZ Fitness, 11-3. Alex Androkites made 34 saves as Pittsburgh edged Carolina, 2-1. Joseph Chitwood had two goals and an assist as Indiana beat Phoenix, 7-1. Kenneth Eakle made 25 saves and Brandon Mills had three points as Orange County beat Detroit, 6-1. Ryan Price had four points and New Jersey scored two goals late to edge Pikes Peak, 6-4. Talon Miller made 35 saves including all in the shootout as Las Vegas upset the 1st place San Jose Jr. Sharks, 4-3 in a shootout. Down three goal, Texas stormed back to tie the game, but fell in a shootout to St. Louis, 4-3 as Logan Osborne recorded 45 saves in the win.
16U results from Wednesday, December 28th
14U Division: Dallas and California both went 2-0 on Day 1, while Texas and West Michigan went 0-2. St. Louis and San Jose went 1-1 to open Day 1.
14U results from Wednesday, December 28th
Click here to view scores on Day 2 on Thursday, December 29th.