NAHL announces partnership with Neutral Zone
August 2, 2023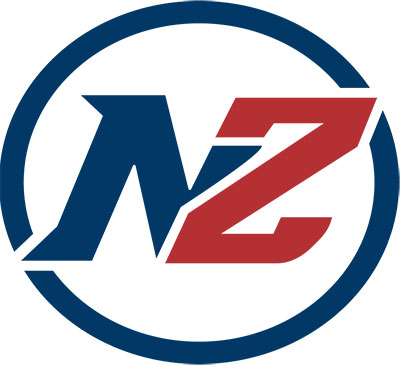 The North American Hockey League (NAHL) is pleased to announce a partnership with Neutral Zone, who have entered into an agreement to scout and evaluate players in the T1ER and NA3HL during the 2023-24 season.
The NAPHL and NA3HL have both experienced record player movement and advancement in recent seasons, thanks in large part to the NAHL's Ladder of Development structure. Now, by partnering with Neutral Zone, the NAHL looks to take those assessments and evaluations to the next level during the 2023-24 season. Neutral Zone is designed to provide high-quality information to a range of audiences, which will include NHL, NCAA, CHL, and NAHL coaches.
During the 2023-24 season, Neutral Zone will scout T1ER and NA3HL players to capture data and provide reports in the RinkNet system for all NAHL coaches to review. RinkNet is the leading hockey player management and scouting technology system and has been providing hockey teams, leagues, and related organizations, including those in the NHL and NCAA with access to daily updated rosters, schedules, and player information for virtually all leagues worldwide.
"Neutral Zone has built a solid reputation and is a true example of trying to evaluate and provide accurate content for all the players that they scout," said NAHL Commissioner Mark Frankenfeld. "With increased number of players advancing through the T1ER and the NA3HL to the NAHL and NCAA hockey we are excited to partner with them in the scouting process through the latest technologies to help players ultimately advance along their path to play college hockey someday."
Neutral Zone is a first-of-its-kind hockey scouting and news site which identifies, ranks and profiles over 23,000 NCAA and CHL prospects from across North America. The site's four main sections – player profiles, player rankings, team rankings, and news – feature comprehensive content on amateur hockey from throughout the United States and Canada in a single location. The innovative site leverages top quality, unbiased scouts to evaluate players and track their progress over the course of their amateur careers. Neutral Zone scouts come from diverse, high-level hockey backgrounds, most of which include playing, coaching, or scouting at the NCAA, CIS, or other elite level amateur programs.
"This is a natural partnership as we have been scouting the NAHL since our inception and understand the critical role it plays in the United States junior system and the NCAA development path," said Brian Murphy, Neutral Zone's US Director of Scouting. "We are excited to expand our coverage to the T1ER and NA3HL this upcoming season and get a handle on the player pool and identify and evaluate the top prospects for NAHL, NHL, NCAA, and CHL member clubs."
Coaches and scouts will have access to an unmatched database of scouting reports and player profiles on the best amateur prospects, at various ages, from the T1ER and NA3HL. They can keep up on the latest scouting reports from an expansive list of games and showcase events and get a perspective of how those players stack up against other players in other regions. Contact information, GPA, and SAT/ACT scores are posted on a profile when the information is available, only under the coaches' subscription. Additionally, Neutral Zone scouts are available to subscribing coaches and scouts for consultation on specific players.
T1ER and NA3HL players and parents will be able to see how neutral, unbiased scouts evaluate amateur prospects and rank players of each age group. Prospects are also able to complete profile questionnaire forms to provide coaches and scouts with direct, instantaneous access to information such as academic performance records, future goals or plans, upcoming tournaments or showcase schedules, and contact information for current or past coaches along with other important information. Parents, like the coaches, will gain a global perspective of not only what our scouts think of them but how they stack up against other players their age from across North America.