NAHL Combines continue this weekend in Columbus
April 14, 2023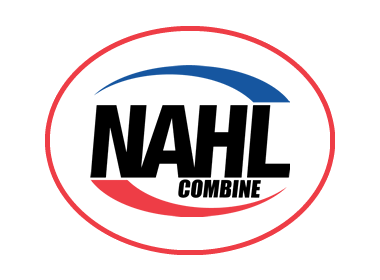 The 2023 North American Hockey League (NAHL) Combines continue this weekend at the Ohio Health Chiller North in Columbus, Ohio.
The NAHL Combine in Columbus will feature 400+ junior-aged and 16U players who will be each playing in four games during the event. Coaches and scouts from the NAHL and NA3HL will be in attendance and on the benches coaching the teams.
Click here for the Columbus Combine Schedule
Click here for the Columbus Combine Page
While you are in Columbus, the goal during the NAHL Combine is to provide your aspiring hockey player with a one-of-a-kind experience that is designed to maximize exposure that provide a true look and feel of the genuine NAHL Experience. NAHL Combines are carefully designed to provide an Education, Exposure, and Experience for prospects that strive to advance their hockey development at the junior hockey and college level.

NAHL Staff will be on site this weekend to make sure you have the best experience possible. If you have any questions or concerns, please make sure to ask a staff member.
Combine Seminars: During the 2023 NAHL Combines, the players' introduction to junior hockey will continue through educational seminars for both combine participants and their families. These seminars will discuss the USA Hockey/NAHL partnership and the path to college hockey in the U.S. along the NAHL Ladder of Development, in addition to academic preparation and NCAA compliance.
The seminars for the Combine in Columbus will take place on Saturday, April 15th at 10am, 12:00pm, and 2pm at the Ohio Health Chiller North arena.
10:00am: Jr wings, jr blues, jr bruins, jr mudbugs, jr brahmas, jr warriors, jr nordiques, jr rhinos
12:00pm: PC Steel, pc wolverines, pc generals, jr tomahawks, jr ice dogs, pc hat tricks
2:00pm: pc brown bears, pc black bears, jr bulls
The 2023 NAHL Combines are completely full, however, there is an active waitlist for all locations. To get on the waitlist and to learn more about the Combines, please go to: http://nahl.com/combines/
NAHL Combines are an important part of the player procurement process. With NAHL Tryout Camps and the NA3HL and NAHL Drafts taking place later this Spring and Summer, NAHL Combines are a perfect indicator to evaluate just how ready they are for the next step and receive valuable feedback.
Remaining NAHL Combine Dates and Locations
April 28-30 - Irvine, CA
May 5-7 - Attleboro, MA
Education ensures the players are provided knowledge about NCAA compliance and eligibility, recruiting processes, the correct and legitimate path to college hockey, as well as an in-depth look at the three different tiers of junior hockey. This includes seminars that discuss the NAHL junior hockey experience, the ladder of development, as well as, virtual NCAA compliance seminars.
Exposure means that players compete in front of junior and college scouts and gain additional exposure through NAHL Central Scouting. With NAHL Tryout Camps and the NAHL Draft taking place in late July, NAHL Combines are a perfect indicator to evaluate just how ready they are for the next step and receive valuable feedback.
Experience means that players from all over North America and Europe will play multiple games against other NAHL and NCAA hockey prospects with team's coached by staff members from NAHL, NAHL Central Scouting, and NA3HL teams, providing a top notch, professional, and memorable experience.