SHOW League gets underway at December Showcase in Blaine
December 15, 2022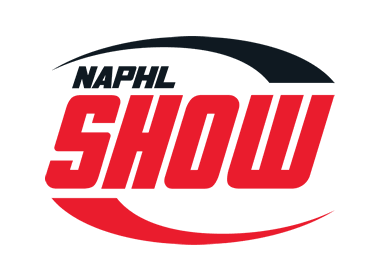 The eighth event of the North American Prospects Hockey League (NAPHL) 2022-23 season gets underway on Friday, December 16th and will take place at the NSC Super Rink in Blaine, Minnesota from December 16-19.
This event will mark the continuation of the 2022-23 regular season for the SHOW League.
The event is being played in the cooperation with the 2022 NA3HL Showcase, which will take place from December 18-20 at the Super Rink. All 34 NA3HL teams and coaches will be at the event and all 24 NAHL teams will also have a scouting presence.
Important note: Due to the recent weather in the Minneapolis/St. Paul area, but she to check the schedules below for any changes that have occured in the last 48 hours.
Merchandise: NAPHL merchandise will be on sale during the event. NAPHL merchandise is sold exclusively and only at NAPHL events and features the hottest and newest styles of sweatshirts, t-shirts, shorts, hats, and more!
The SHOW is a collection of Tier I and Tier II organizations from all over North America that compete at the Tier I level at NAPHL events. It also includes teams from some of the strongest Tier II leagues in the United States like the Central States Developmental Hockey League (CSDHL). For organizational and scheduling purposes, the 18U and 16U age groups will be split into two conferences but the 14U will play in the same Conference during the 2022-23 season.