T1ER West teams conclude event in Texas on Monday
November 15, 2022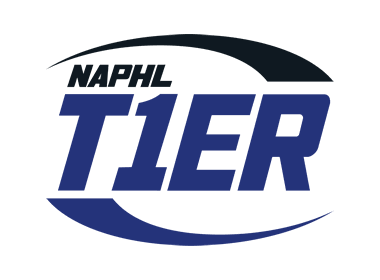 The NAPHL T1ER West Division 18U and 16U teams took to the ice one last time on Monday to conclude the event in Texas.
The next NAPHL event will be in St. Louis, MO, for the T1ER 13, 12, and 11U teams from November 18-20.
Day 4 recaps
T1ER 16U: The Arizona Bobcats took down the Vegas Jr. Golden Knights 9-2. Parker Stepien had a pair of goals and an assist in the win. Dylan Leahy, Casey Contreras, and Alec Field also had a goal and assist for the Bobcats.
Team Alaska edged past the Colorado Springs Tigers 3-2. Tyler Osborne, Noah Rogers, and Gavin Black scored the goals for Alaska. Their netminder Tommy Baker made 30 saves in the win.
The Northwest Stars dominated the Ontario Jr. Reign 8-2. Tyler Poletski and Sean Johnson both potted a pair of goals for the Stars. Bryce Johnson had three points in the win. Their netminder Jakob Barcelona made 14 saves.
T1ER 18U: Team Alaska defeated the Ontario Jr. Reign 4-1. Patrick Tolan, Merit Waldrop, Jayani Benson, and Chase Mascelli were the goalscorers for Alaska. They were backstopped by Bodey Davis who kept out 21 of 22 shots.
Brandon McIlhany scored 38 seconds into overtime to lift his Colorado Springs Tigers over the Northwest Stars 3-2. Maxime Horvath kept out 27 of 29 shots in the win. Colorado regulation goals came from Bryson Ehn and Alexander Haberl.
The Vegas Jr. Golden Knights defeated the Houston Wild 6-4. Vegas defenseman Hunter Toms tallied a hat trick and four points. Kyle Roberson also had a pair of goals for the Golden Knights. Ben Branco was the other goalscorers.