FALL League concludes final day in Blaine
September 6, 2022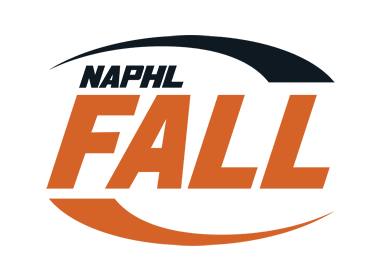 The NAPHL FALL League concluded its first event of the season on Monday as all 16 teams took the ice one final time during the weekend.
This was the first NAPHL event of the 2022-23 season, which is the 14th season of the NAPHL. This is the third season of the FALL League.
This NAPHL FALL League is designed to give U18 and U16 teams the ability to play in a league within a shortened window of time before the Minnesota and Wisconsin high school seasons begin.
Day 3 Recaps
18U Division: The St. Cloud Norsemen completed a perfect 4-0 run through the first event thanks to a 5-2 win over Chippewa on Monday. Ethan Bernier had two goals and an assist and John Finnegan had three assists in the win. The Janesville Jets picked up their second win of the event as they edged Kenai River, 4-3 in a shootout. Brayton Thillman had the shootout-winning goal and an assist in the win for the Jets. The Wisconsin Windigo also won their second game of the weekend as they doubled up the Fairbanks Ice Dogs, 4-2. Patrick Egan had a goal and an assist and Hunter Christjohn made 18 saves in the win. The Austin Bruins completed the event with their second win of the season as they were led by Matthew Siems, who had two goals and an assist in a 3-2 win over the Minnesota Wilderness.
16U Division: In the opening game on Monday, the Fairbanks Ice Dogs got their third win of the event as they edged the Wisconsin Windgio, 3-2. Brady McElmury, Meyer Kreutzmann, and George Daravingas all scored in the win. The Kenai River Brown Bears moved their record to a perfect 4-0 after a 3-1 win over Janesville. Brown Bears goalie Timothy Urdahl made 29 saves I the win. The Chippewa Steel won their third their third game of the weekend with a 4-1 win over St. Cloud on Monday. Brock Alberts, Carson Kingbay, and Brandon Muth each had a goal and an assist in the win. In the final game of the event, the Minnesota Wilderness capped off a three-win weekend with a 9-1 win over the Austin Bruins. Eight different players scored for the Wilderness and Henry Drevnick and Wyatt Mineheine each had three points.