NAPHL's Arizona Bobcats win USA Hockey National Championship
April 6, 2022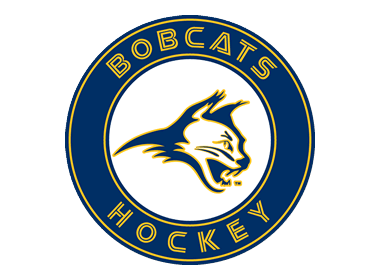 Facing a two-goal deficit in a national championship game is never ideal. But the fact that the Arizona Bobcats did so early in the first period Monday allowed them not to panic.
Instead, the Bobcats trimmed the Philadelphia Blazers' advantage to 2-1 by the end of the opening 17 minutes, then scored three times in a span of 2 minutes, 29 seconds, and held on for a 4-3 triumph in the 3A title game in the Chipotle-USA Hockey Youth Tier II 18U National Championships at Great Park Ice and FivePoint Arena.
"It's amazing," Arizona captain Keaton Toenjes said. "We've been looking at this all year. We got demoted from AAA to AA, so this was a huge thing for us to come out here and win this."
In a rematch of Friday's round-robin game, won by Arizona 7-1, this meeting was much different.
Philadelphia used its speed to score those two early goals, doubling its output from the previous matchup. Arizona eventually was able to get its footing and climb back into the game.
"This team has been resilient all year and we knew we could come back in the game," Bobcats coach Brett Gough said. "You just have to keep your composure and we came back at the right time."
Arizona tied it 5:29 into the second period, then Kelton Chadwick put the Bobcats up 3-2 just 44 seconds later. Cameron Cote made it 4-2 with 9:02 left in the second period.
"We're a pretty big, strong team," Gough said. "You can play any type of game you want with us; we've done it all year. We just saw our guys keep our composure and let the refs do their job and hopefully call what they are supposed to."
Philadelphia pulled within 4-3 early in the third period, but Arizona was able to hang on despite late pressure.
"It just feels great," Bobcats goaltender Max Geddes said. "I've been waiting for this for a long time."
Geddes was a rock between the pipes even with the Blazers two early goals.
"I didn't feel rattled," Geddes said. "I knew I had a good team in front of me. We took a couple of hard penalties at first, but I believe in our team. We have a bunch of great forwards."
Barger was having trouble putting words together about his players due to his emotions.
"A lot of different emotions," said Barger, his lip quivering and his voice cracking. "I'm just super proud of how the team came along this year. We won a lot of games, battled all season long. ... A lot of pride. These kids have been together a long time."
Barger said one of his top players came down with a stomach bug Monday morning and tried to play. He skated a few shifts before he couldn't any longer.
"We just started moving players around to try and compensate for that loss," Barger said. "We just really ran out of steam. That's a very good team on the other side and we really needed all of our horses to beat them today."
Arizona was able to play a hybrid schedule throughout the season, mixing in different levels of play with local teams in the regional area.
"We were playing AAA teams," Toenjes said. "We played in the NAPHL, a Tier I league, so we were feeling good. We were a little hurt they moved us down. But this is a good feeling."