October event in Blaine just a week away
October 8, 2021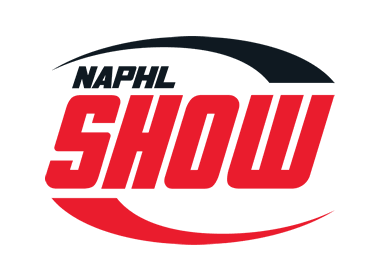 In one week from today, the NAPHL will host its fourth event of the 2021-22 season as 134 teams will converge on the NSC Super Rink in Blaine from October 15-18.
The October event in Blaine will feature three of the NAPHL's different leagues as the T1ER, FALL, and SHOW are all in action.
For the FALL League, this will be their third and final event as they will have their 2021 Playoffs. Each team in the 18U and 16U Divisions will play three round-robin games. The winners of each if the two pools will face-off in a winner-take-all Championship.
The T1ER League will continue its play with the Western Conference 18U and 16U teams coming to play for play in four regular season games. So far, each Western Conference team has played in eight games to date.
The NAPHL's Showcase League (SHOW) will make their 2021-22 season debut in October in Blaine. The SHOW is for Tier I and Tier II teams from all over North America looking to showcase their players at NAPHL events. It includes teams from some of the strongest Tier II leagues in the United States like the CSDHL. The Blaine event is the first of three for the SHOW League.
Helpful Showcase Links:
Arenas (Super Rink - Richfield Ice Arena)
Founded in 2009 and celebrating its 13th season in 2021-22, the North American Prospects Hockey League (NAPHL) is the NAPHL is the premier training ground for development, exposure, and opportunity. During the 2021-22 season, the NAPHL will be made up of four different leagues: Tier 1, Fall, Showcase (Tier II), and Prep (High School).
The NAPHL has proved over the years that the league is a great stepping-stone for development and training for young hockey players looking to gain experience and knowledge to work their way up to the National level. No other USA Hockey Midget Tier I league has had more players play in the NAHL over the course of the last three seasons than the NAPHL.
This past season, over 110+ NAPHL alumni played in the NAHL and over 225 NAPHL alumni played in the NCAA. In addition, a record-breaking total of 89 NAPHL players were either drafted or tendered by NAHL teams for the upcoming 2020-21 season.
During the past four years, 200+ NAPHL players have signed an NAHL tender or been drafted into the NAHL, which is a testament to the success of the NAPHL to NAHL Ladder of Development model. In addition, a total of 30 NAPHL alumni have been selected in the last eight NHL Drafts.