Central T1ER event gets underway Friday in St. Peters
October 1, 2021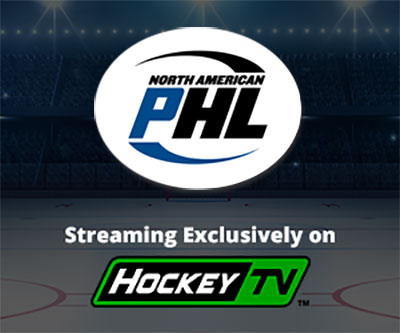 The North American Prospects Hockey League (NAPHL) will have its scond T1ER event of the 2021-22 season this weekend at the St. Peters Rec Plex in St. Peters, MO.
Entering its 13th season in 2021-22, the NAPHL is made up of USA Hockey-sanctioned teams that compete in the 18U, 16U, 15U and 14U levels. Each NAPHL team from the T1ER Central Conference will play four games this weekend from October 1-4.
All NAPHL games will be broadcast live through HockeyTV, the official broadcast provider of the NAPHL.
Helpful Event Links:
Founded in 2009 and celebrating its 13th season in 2021-22, the North American Prospects Hockey League (NAPHL) is the NAPHL is the premier training ground for development, exposure, and opportunity. During the 2021-22 season, the NAPHL will be made up of four different leagues: Tier 1, Fall, Showcase (Tier II), and Prep (High School).
The NAPHL has proved over the years that the league is a great stepping-stone for development and training for young hockey players looking to gain experience and knowledge to work their way up to the National level. No other USA Hockey Midget Tier I league has had more players play in the NAHL over the course of the last three seasons than the NAPHL.
This past season, over 110+ NAPHL alumni played in the NAHL and over 225 NAPHL alumni played in the NCAA. In addition, a record-breaking total of 89 NAPHL players were either drafted or tendered by NAHL teams for the upcoming 2020-21 season.
During the past four years, 200+ NAPHL players have signed an NAHL tender or been drafted into the NAHL, which is a testament to the success of the NAPHL to NAHL Ladder of Development model. In addition, a total of 30 NAPHL alumni have been selected in the last eight NHL Drafts.