First Fall League event concludes in Duluth
September 7, 2021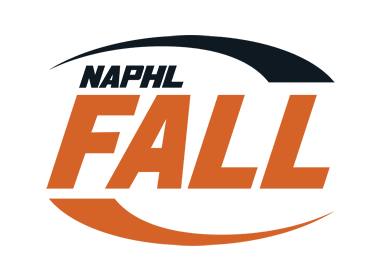 The North American Prospects Hockey League (NAPHL) wrapped up its first event of the 2021-22 season as the Fall League played in their third and final day of the event in Duluth on Sunday.
The NAPHL Fall League is designed to give U18 and U16 teams the ability to play in a league within a shortened window of time before the Minnesota and Wisconsin high school seasons begin.
There will be three events, which will all take place before the high school seasons begin. The first event will take place this weekend from September 3-5 in Duluth, Minnesota, in cooperation with the NAHL's Minnesota Wilderness.
All games will be broadcast live on HockeyTV (16U Games)(18U Games)
Download the NAHL App to keep up to date with NAPHL scores (iOS - Google Play)
Day 3 recaps
16U Division: After one event, the 16U Division is still wide open at the top as four teams finished the first event with a 3-1 record. That includes the Southern Minnesota Bears, who exploded for seven goals on the final day in Duluth in a 7-1 win over the Janesville Jets, handing the Jets their first loss as they fell to 3-1. Ethan Dennis had two goals for the Bears and William Warren made 35 saves in the win. The Janesville Jets 15U team moved to 3-1 thanks to a 4-2 win over Chippewa. Sam Anderson scored two goals in the win. The Wilderness picked up their first win of the season as they handed the Magicians their first loss thanks to a 5-2 win on Sunday. Markus Olson had two goals and two assists in the win.
18U Division: In the 18U Division, the Chippwa Steel climbed to the top of the standings with a 3-0-1 record thanks to a 4-3 win on Sunday over Southern Minnesota. Brady Altier made 30 saves in the win. The Green Bay Bobcats finished the event with a 3-1 record thanks to a 3-2 win over Kenai River. Preston Winkler had the game-winning goal in the 3rd period for the Bobcats. The Fairbanks Ice Dogs finished with a 2-1-1 record thanks to a 3-2 win over the Janesville Jets. Bryce Hess made 25 saves in the win. In the final game, the Minnesota Wilderness handed the Magicians a 2-1 defeat as goalie Dane Callaway made 31 saves in the win.