Fall League moves onto final day of first event
September 5, 2021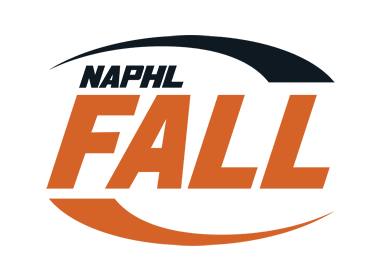 The North American Prospects Hockey League (NAPHL) continued the 2021-22 season on Saturday with the first event of the North American Prospects Hockey League (NAPHL) Fall League.
The NAPHL Fall League is designed to give U18 and U16 teams the ability to play in a league within a shortened window of time before the Minnesota and Wisconsin high school seasons begin.
There will be three events, which will all take place before the high school seasons begin. The first event will take place this weekend from September 3-5 in Duluth, Minnesota, in cooperation with the NAHL's Minnesota Wilderness.
All games will be broadcast live on HockeyTV (16U Games)(18U Games)
Here are some helpful links for the event:
Download the NAHL App to keep up to date with NAPHL scores (iOS - Google Play)
Day 2 recaps
16U Division: In the 16U Division, the Minnesota Magicians and Janesville Jets both moved to 3-0 with more wins on Saturday. The Magicians outlasted the Southern Minnesota Bears by a score of 6-4 as Whittaker Heart had two goals. The Jets showed another solid defensive effort in a 6-0 shutout of Fairbanks as Jace Fitzgerald scored twice. In other action the Jets 15U team beat the Wilderness 3-2 in overtime as Eli Kassler had two goals, including the OT-winner. Fairbanks would pick up their first win later in the day with a 9-5 win over Chippewa as Courtland Bragg and Meyer Kreutzman each had two goals. In the final game of the day, the Southern Minnesota Bears moved to 2-1 on the season with a 4-3 win over the Wilderness as Ethan Dennis netted a hat-trick.
18U Division: In 18U action, the Southern Minnesota Bears moved to the top of the standings with a 3-0 record as they won a pair of close games on Saturday. Nick Weick made 16 saves in a 3-2 shootout win over Fairbanks and Alexander Lesnar had a goal and an assist in a 4-2 win over Kenai River. The Chippewa Steel also won twice to move their record to 2-0-1 as they beat Janesville by a 5-2 score thanks to two goals apiece from Kevin Odlaug and Holden Saumweber. In the nightcap, four different players scored in a 4-2 win over the Magicians. Earlier, the Magicians got their first win thanks to a 7-3 win over Kenai River as Charlie Olsen scored twice. Green Bay beat Fairbanks 4-1 thanks to 39 saves from Lincoln Simons. Janesville shutout the Wilderness 3-0 thanks to 34 saves from Noah McCrary.
Each team playing in the NAPHL Fall League will be named after an NAHL team and be represented as such. The NAPHL Fall League events are designed to maximize exposure for the players and bring together teams for likeminded and enhanced competition. Players will also participate in seminars that discuss the NAHL junior hockey experience, the ladder of development, as well as, NCAA compliance seminars.
NAHL teams that are taking part in the Fall League with youth teams are: Austin Bruins, Chippewa Steel, Fairbanks Ice Dogs, Janesville Jets, Minnesota Magicians, Minnesota Wilderness, and Green Bay Bobcats
The second event will take place from September 16-19 in Blaine, Minnesota, in cooperation with the NAHL Showcase. The third and final event will take place from October 16-18 in Blaine, Minnesota, and will be the Fall League Playoff Championship.
Now entering its 13th season, no other USA Hockey youth league does more for its players than the NAPHL. Operated by the full-time staff of the North American Hockey League (NAHL), who make it their mission to outperform others both on and off the ice in promoting its players. NAPHL players are recognized on the league's website and social media outlets, which receive millions of pageviews and social media engagements annually. This also includes broadcasts and play-by-play of every game on HockeyTV, highlights from every game on social media, monthly and yearly award recognition, feature stories, and real-time statistics.
Members of the NAPHL get the opportunity to attend some of the most dynamic and highly scouted events. Every member is guaranteed the opportunity to compete at the NAHL Showcase, which features every NCAA Division 1 and every NHL team along with dozens of junior scouts under one roof. No matter what age classification you compete, the NAPHL provides the most dynamic vertical exposure structure designed specifically to educate, develop, expose and advance players in the NAPHL.