NAPHL alum Weatherby signs contract with NHL's Sharks
August 25, 2021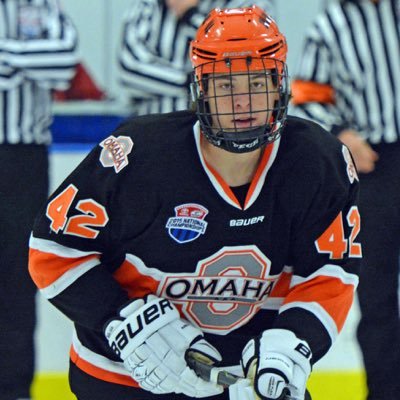 San Jose Sharks General Manager Doug Wilson announced that the club has signed center and NAPHL alum Jasper Weatherby to a two-year contract. Per club policy, terms of the deal were not disclosed.
"Jasper's performance at our development camp showcased his offensive skill, as well as his ability to utilize his size and strength to consistently win faceoffs," said Wilson. "He was a top collegiate player last season and served in a leadership role for North Dakota on and off the ice. The ingredients he brings meshes well with the top young players who are emerging in our system. We would like to thank the North Dakota hockey program for all of their hard work in helping Jasper reach this stage of his career."
Weatherby, 23, appeared in 29 games for the University of North Dakota, scoring 24 points (14 goals, 10 assists) with a plus-7 rating. Weatherby scored a goal in seven straight games from Jan. 29 to Feb. 26 (eight goals, four assists) and registered a point in eight consecutive games from Jan. 29 to Mar. 5 (eight goals, five assists). He finished second on the team in goals (T-11th NCAA) and was tied for fourth in points. Weatherby helped North Dakota reach the NCAA Ice Hockey Championships as the #1 seed in the Fargo Division.
Over his collegiate career, Weatherby spent three seasons with North Dakota, recording 47 points (27 goals, 20 assists) in 100 career games. During his time with North Dakota, he helped the team win back-to-back regular season NCHC championships and a 2021 NCHC Championship after defeating St. Cloud State in the finals. He also served as an NCHC hockey representative for College Hockey for Diversity, Equity and Inclusion.
The six-foot-four, 222-pound native of Ashland, Oregon was selected by San Jose in the 2018 NHL Draft (fourth round, 102nd overall).
Weatherby played in the NAPHL for two seasons for the Omaha AAA 16U and 18U teams. In 35 career games, including playoffs, in the NAPHL from 2014-16, Weatherby recorded 27 points.