Bozeman hires Perkins and new Head Coach and GM
May 12, 2021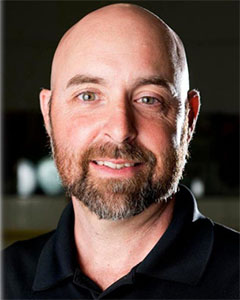 The Bozeman Icedogs of the NA3HL have announced that Mike Perkins has been hired as the team's new Head Coach and General Manager.
Perkins is no stranger to junior hockey in Montana, he was assistant coach of the Butte Irish in the AWHL in 2001-02.
After his time in Butte, Perkins went on to become associate head coach and assistant general manager of the Wichita Falls Rustlers and Wichita Falls Wildcats of the AWHL and NAHL from 2002 to 2006.
From there Perkins went on to coach the California Titans of the NAPHL, the Fresno Monsters of the NAHL, and has worked in the Anaheim Jr. Ducks programs for the last 10 years.
"We are really excited to bring a new chapter of hockey to the Bozeman Icedogs," stated Perkins. "I coached against the Icedogs back in the AWHL days and then when the AWHL merged with the NAHL. The Icedogs always had strong teams and a great backing in the community. In fact, when I coached in Wichita Falls our first home game was against Bozeman in front of over 7,000 fans. Me and my family can't wait to move to Bozeman and get the season started."
Most recently, Perkins coached for the Anaheim Jr. Ducks in the NAPHL's Showcase Division and was named OC Varsity High School Hockey Coach of the Year in 2016. He has coached two of his teams to USA Hockey National Championship births and coached his teams to two ADHSHL league titles and one CAHA State Championship in 2014. He also helped Anaheim to the 18U NAPHL Showcase Division Championship in 2020.
Perkins played college hockey at St. Scholastica from 1990-1994 where he was a captain and a Blue Gold Coaches Award winner.