Nationals Spotlight: Meijer AAA
April 28, 2021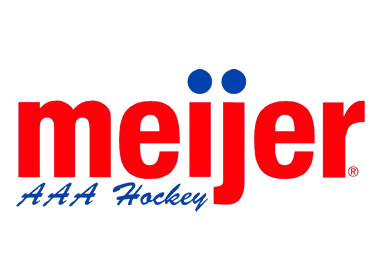 Our final NAPHL team profiled for the 2021 USA Hockey Tier 1 National Championships is Meijer AAA.
The Meijer AAA 18U team is headed to 2021 USA Hockey Tier 1 Nationals thanks to winning the Michigan State Hockey Championship.
For those that have followed Meijer in the NAPHL in recent seasons, the Michigan State Championship and berth to Nationals should not come as a surprise.
In 2019, Meijer AAA won the Dixon Cup at the 16U level, and in 2020, they won the Dixon Cup at the 18U level. Many of those players that contributed to both of those Championships still remain on this year's Meijer AAA team.
Brian Sherry, who has been the head coach of the Meijer 18U team since the 2014-15 season and who was the 2020 NAPHL 18U Coach of the Year, has the experience to lead this club to success at the National Championships.
"We are very excited on representing our state and the NAPHL at the National Championships," said Hockey Director Tom Berry.
During the 2020-21 NAPHL season, the Meijer AAA 18U team posted a 17-4-2 record in 23 NAPHL games. They advanced to the Quarterfinals of the Dixon Cup, where they fell to the New Jersey Jr. Titans, 5-3.
Meijer will face some tough challenges at Nationals, which include the champions of their respective districts and regions.
Meijer AAA Nationals Schedule
April 28 vs. Boston Jr. Eagles, 5:45pm
April 29 vs. Anaheim Jr. Ducks, 3:15pm
April 30 vs. Pittsburgh Penguins Elite, 1pm
Like their NAPHL Nationals counterparts CarShield and Esmark, the Meijer roster has plenty of NAHL prospects on it, with many of them being the key players in their success.
Of the three teams that are headed to Nationals, Meijer has to most NAHL tenders with seven.
Leading the way up front is Springfield Jr. Blues tender Carter Schram, who led Meijer in scoring this season with 26 points in 19 games played. Mason Kelly (Aberdeen Wings) and Evan Burkle (Austin Bruins) also provide some scoring punch and depth. Matt Babinski (Chippewa Steel), Logan Furstenau and Drake Morse (Shreveport Mudbugs), also will be looked upon for success.
On defense, Meijer has an all-league defenseman in Shreveport Mudbugs tender Tyler Behl, who was 2nd in team and NAPHL scoring for defensemen this season with 20 points in 23 games played.
In goal, Nolan Suggs and Freddie Soderberg provide a good 1-2 punch.