Tahoe Prep Academy accepted into the NAPHL
March 22, 2021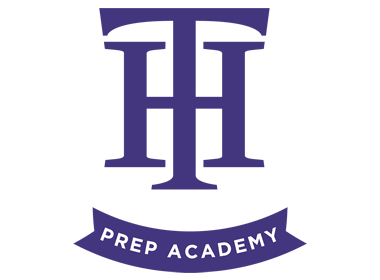 The North American Prospects Hockey League (NAPHL) has announced that the Tahoe Prep Academy have been accepted as full-time Tier 1 members of the NAPHL for the 2021-22 season. The organization will field Tier 1 teams at the 18U and 16U levels in the NAPHL.
Tahoe Prep Academy have been members of the NAPHL's Prep Division since the 2018-19 season and have had great success in their three seasons in the league. During the 2018-19 season, the team made the Semi-Finals of the Prep Division Playoffs. During the 2019-20 campaign, Tahoe were crowned Prep Division Playoff Champions. During the past 2020-21 season, there was no Prep Division in the NAPHL, but Tahoe competed in the Tier 1 18U event in Dallas in December.
"We are excited about the addition of the Tahoe Prep Academy to our full-time Tier 1 membership for the 2021-22 season. During the past three years as a part of our Prep Division, they have demonstrated that they are committed to player development and have represented themselves well during NAPHL events," stated NAPHL Director Tony Zasowski. "We look forward to watching their evolution to our Tier 1 18U and 16U Divisions and look forward to seeing them at more of our events."
Tahoe Prep Academy is California's first, and only full-time, boarding prep school dedicated to the sport of ice hockey. For the past five years, the Academy's focus is the development of hockey players to their fullest potential by instilling character, a sound work ethic and respect.
"The NAHL and NAPHL have defined a clear path for exposure, development and advancement to the highest levels of academics and athletics. We owe it to our players to seek out the best ways to advance, and the NAPHL, under Tony's (Zasowski) guidance has been instrumental is the providing that vehicle. The Tahoe Prep Academy is proud of our association with the league and excited about the opportunity for continued growth in the future," said Tahoe Prep Athletic Director Michael Lewis.
Tahoe Prep Academy's model is to provide an environment that eliminates the time, logistics, and frustration associated with balancing hockey training, and educational advancement. The goal is to encourage, to support and partner with students in order to develop their mental, physical, athletic and scholastic development. Tahoe Prep Academy's students reside in dorm facilities, attend traditional high school, and train and practice up to five times a week. By providing all of these vital components within one program eliminates the hurdles associated with long drive times to practice, late study hours, homeschooling options, or living with unfamiliar billets.
For more information on Tahoe Prep Academy, please visit their website