NAPHL announces 2020-21 16U Showcase Division Teams
March 12, 2021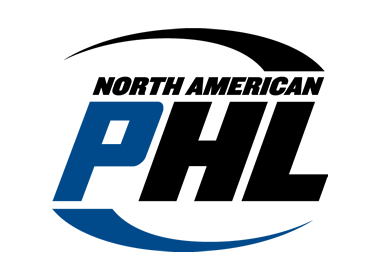 The North American Prospects Hockey League (NAPHL) has announced All-NAPHL 16U 1st and 2nd Teams for the Showcase Division, as well as its Honor Roll for the 2020-21 season. Consideration and selection was based on player performance in all NAPHL regular season and playoff games throughout the 2020-21 season.
All-16U 1st Team - Showcase Division
Forward: Anthony Conti, Affton Americans
Forward: Dawson Higgins, Park City Ice Miners
Forward: Hayden Schmidt, Texas Jr. Brahmas
Defense: Tyson Davenport, Affton Americans
Defense: Owen Peters, Chicago Hawks
Goalie: Maksim Bely, Affton Americans
All-16U 2nd Team - Showcase Division
Forward: Jack Haddock, Texas Jr. Brahmas
Forward: Blake Kumor, Chicago Hawks
Forward: Connor Williamson, Chesterfield Falcons
Defense: Mason Anderson, Littleton Hawks
Defense: Jacob Fields, Texas Jr. Brahmas
Goalie: Cedric Choi, Littleton Hawks
16U Showcase Division Coach of the Year: Dan Pettibone, Affton Americans
16U Academic Honor Roll
To qualify for the NAPHL Honor Roll, student-athletes must have achieved certain academic standards during the 2020-21 school year and must have been nominated by a coach or member team.
Affton Americans: Maksim Bely, Mason Budde, Anthony Conti, JD Duenwald, Mike Gakhutishvili, Phil Harrell, Gus Immken, Donovan Knuckles, Nate Lovera, Henry Serafin, Max Sextro
California Wave: Julian Ananyev, Joseph DaRosa, Aidan DeCoste, Sal Frausto, Ethan Gaeta, Tyler Lambert, Jaden Lee, Liam MacKay, Landon Patz, Joseph Rosenberg, Theodore Wong
Chesterfield Falcons: Blake Becker, Brady Blumenberg, Charlie Griess, Alex Reuther, Adam Sprock, Connor Williamson
Chicago Hawks: Jackson Benson, Blake Kumor, Aidan Siegel, Tyler Walls
Clearwater Ice Storm: Zander Badger, Aidan Besedic, Athan Bonavita, Kevin Dionne, Harry Flaacke, William Fliss, Jacob Lichtman
PHA Icemen: Xander Aul, Ethan Bendekovic, Declan Cygnarowicz, Aiden Forcucci, Logan Mansfield, Rohan Narasimhan, Bryce Reel, Mario Smith, Aiden Waters
Texas Jr. Brahmas: Alexander Croy, Jacob Fields, Jack Haddock, Aidan Morrow, Dalel Savarin, Brenden Teczar
Texas Tigers: Cannon Bonifay, Hunter Brown, Landon Burkett, Cameron Constantino, Chase Forry, Ryan Foto, Jackson Graff, Joshua MacDonald, Zane Mazzola, Ethan Rogers, Liam Sbrocca, Carson Spear, Colson Zak