NAPHL announces Tier 1 14U All-Star Teams, Honor Roll
March 8, 2021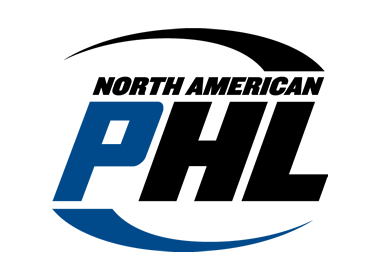 The North American Prospects Hockey League (NAPHL) has announced All-NAPHL Tier 1 14U 1st and 2nd Teams, as well as its Honor Roll in the 14U Division for the 2020-21 season. Consideration and selection are based on player performance in all NAPHL regular season and playoff games throughout the 2020-21 season.
All-NAPHL 14U 1st Team
Forward: Riley Fast, Meijer AAA
Forward: Carson McGinley, Arizona Bobcats
Forward: Teddy Richardson, CarShield AAA
Defense: Aaron Cunliffe, Colorado Springs Tigers
Defense: Cole Hutchinson, Meijer AAA
Goalie: Rowan White, Madison Capitols
All-NAPHL 14U 2nd Team
Forward: Matthew Brick, Meijer AAA
Forward: Jonathon Pylypuik, Meijer AAA
Forward: Aaron Van Wie, CarShield AAA
Defense: Sam Webster, Arizona Bobcats
Defense: Kent White, Madison Capitols
Goalie: Connor Broderick, Tri-State Spartans
NAPHL 14U Coach of the Year: Kyle O'Kane, CarShield AAA
14U Academic Honor Roll
To qualify for the NAPHL Honor Roll, student-athletes must have achieved certain academic standards during the 2020-21 school year and must have been nominated by a coach or member team.
Arizona Bobcats: Tristen Azelton, Brady Englerth, Cooper Flynn, Mack Frakes, Chayse Laurie, Jordan Lee, Carson McGinley, Kaden Rehberger, Jordan Scofield
CarShield AAA: Quinn Adamec, Finn Barry, Lucas Daleo, Colin Duffy, Blake Feinstein, Matthew Jost, Theo Porter, Joe Viox, Patrick Vogl
Colorado Springs Tigers: Braden Davis, Thomas Fernyak, Alexander Haberl, Ethan Moser, Mason Root, Ryan Seder, Charlie Turner, Tanner Wild
Madison Capitols: Graydon Anderson, Bennett Cagle, Julian Calcagnino, Jack Dahl, Harper Frey, Michael Gruetzmacher, Walker Lantz, Nathan McFall, Matt Richter, Colby Thompson, Kent White
Meijer AAA: Matthew Brick, Isaiah Dinverno, Josh DuMont, Riley Fast, Cole Hutchinson, Andrew Klei, Max Kotsilidis, Thomas Olaveson, John Popma Jr.
Northwest Stars: Holden Bates, Matthew Bombino, Ryan Brenner, Freeman Butler, Landon Gieck, Ethan Gobel, Cooper Hankins, Riley Hankins, Jeffrey Hershberger, Jr Pebbles, Nathan Rosenberg, Eddie Stover, William Sumner
Tri-State Spartans: Will Allman, Sam Bass, Connor Broderick, Logan Deuling, Dominic Kamsuu, Justin Lux, Grant O'Connor, Mitchell Reid, Jake Thornton, Rhys Vincill
West Coast Renegades: Alfie Blakeley, Alex Bonham, Oakley Frei, Dusty George, Brayden Hickling, Jacob Odell