Chicago Reapers accepted into the NAPHL
March 5, 2021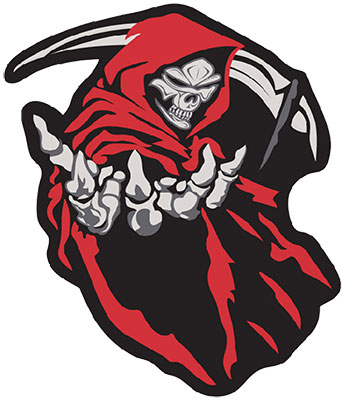 The North American Prospects Hockey League (NAPHL) has announced that the Reapers Hockey Association (Chicago, Illinois) have been accepted as members of the NAPHL for the 2021-22 season. The organization will field full-time Tier 1 teams at the 18U, 16U, 15U, and 14U levels in the NAPHL.
"The addition of the Reapers will further strengthen the depth and foundation of the NAPHL for the 2021-22 season and years to come," stated NAPHL Director Tony Zasowski. "It is always exciting for the NAPHL to be the launching pad for a new organization and The Reapers have shown that they are going to be an exciting organization to watch grow and develop, thanks to the rich hockey history in the Chicago area."
The Reapers are the first new Tier 1 club in the State of Illinois since 2001. They will field all eight levels as allowed per the Amateur Hockey Association of Illinois (AHAI), including the U10, U11, U12, U13, U14, U15, U16, and U18 levels. Their current coaching lineup includes Ryan Taylor, Brett Lebda, Niko Dimitrakos, Tommy Wingels, Steve Maltais, Mike Embach, and Arik Lebda with others of the same levels of experience and pedigree.
"We are very excited to be members of the NAPHL. Their exposure events are second-to-none, and their track record of advancement of player speaks for itself. Our only goal is do everything in our power to make the players at the Reapers reach their highest potential as hockey players while also developing the life skills of work ethic, respect, discipline, commitment and friendship," said Steve Dry, President of the Reapers Hockey Association.
The Reapers are currently building brand-new start of art facility adjacent to Mount Prospect Ice Arena. It will include coaches' offices, meeting rooms, video rooms, workout room, and player's lounge. The Reapers players will have their own entrance to the building and a facility to call their own. The players will not only be a part of an exciting a new organization, but also a part of the community as well.
For more information on the Reapers, please visit their website