Five NAPHL alumni nominated for Hobey Baker Award
February 23, 2021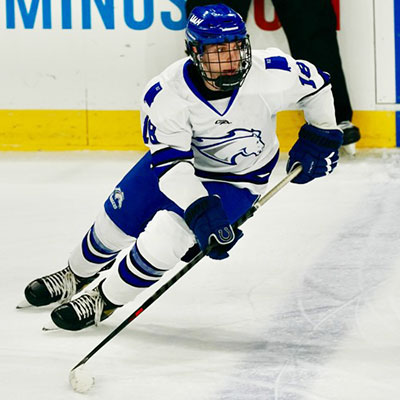 The nominees for the 2021 Hobey Baker Memorial Award have been announced. The award recognizes the top NCAA men's ice hockey player in the nation. Nominations were given by the athletic departments from Division I schools.
Of the 60+ players nominated, five are alumni that previously played in the NAPHL before moving onto play in NCAA Division I hockey.
The annual fan ballot contribution to help determine the winner of the 2021 Hobey Baker Award is also now available online.
Fans can cast their vote by going to: https://www.hobeybaker.com/vote
*When voting for the Hobey Baker Award, please make sure to keep in mind the qualities that a nominee must display: Exhibit strength and character, both on and off the ice; Contribute to the integrity of the team; Display outstanding skills in all phases of the game; Show scholastic achievement and sportsmanship.
Here are NAPHL alumni that are up for the award (alphabetical):
Tyrone Bronte, Alabama-Huntsville (Meijer AAA, 2016-17)
Ethen Frank, Western Michigan (Omaha AAA, 2012-15)
Jordan Kawaguchi, North Dakota (Pursuit of Excellence, 2012-13)
Shane Pinto, North Dakota (New York Aviators, 2015-16)
Nathan Smith, Minnesota State (Tampa Scorpions, 2015-16)