Registration for 2021 NAHL Combines now open
January 27, 2021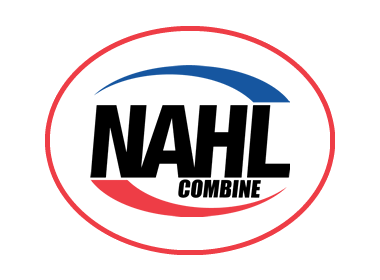 The North American Hockey League (NAHL) has the announced the dates and locations for the 2021 Combines, which are now open for registration. The NAHL Combines are driven by the North American Hockey League and operated by the NAHL's professional staff in order to serve the most valuable asset to hockey… the players.
The goal is to provide the aspiring hockey player to take part in a one-of-a-kind experience that is designed to maximize exposure at grand-scale events that provide a true look and feel of the genuine NAHL Experience. NAHL Combines are carefully designed to provide an Education, Exposure, and Experience for prospects that strive to advance their hockey development at the junior hockey and college level.
In 2021, there are combines for two different age groups.
Junior (2001 to 2005 birth years): Highlight exposure to scouts and junior coaches - Continue education about proven pathway to NCAA hockey via the NAHL's Ladder of Development - Provide an experience that will help in the player's next steps in pursuit of playing junior hockey.
16U (2005 to 2007 birth years): Reinforce education about the proven pathway to the NCAA through junior hockey - Emphasize evaluation and further exposure to NAHL and NA3HL coaches and scouts - Provide a realistic experience of a junior tryout.
Register for NAHL Combines at: http://nahl.com/combines/
NAHL Combine Dates and Locations
April 16-18, 2021 – St. Louis, Missouri (Played in conjunction with the NA3HL's Fraser Cup Championship and NA3HL Top Prospects Tournament. All NAHL teams in attendance)
April 23-25, 2021 – Middletown, New Jersey (Played during the same weekend as Danbury Jr. Hat Tricks vs. New Jersey Titans regular season games)
April 30-May 2, 2021 – Columbus, Ohio (Great location for Midwest players that traditionally fills up very fast)
May 7-9, 2021 – Attleboro, Massachusetts (Played during same weekend as NAHL's Northeast Generals games)
May 14-16, 2021 – Anaheim, California (Great location for players on the West Coast and traditionally fills up very fast)
Education ensures the players are provided knowledge about NCAA compliance and eligibility, recruiting processes, the correct and legitimate path to college hockey, as well as an in-depth look at the three different tiers of junior hockey. This includes seminars that discuss the NAHL junior hockey experience, the ladder of development, as well as NCAA compliance seminars.
Exposure means that players compete in front of junior and college scouts and gain additional exposure through NAHL Central Scouting. With NAHL Tryout Camps and the NAHL Drafts taking place from May through July, NAHL Combines are a perfect indicator to evaluate just how ready they are for the next step and receive valuable feedback.
Experience means that players from all over North America and Europe will play multiple games against other NAHL and NCAA hockey prospects with team's coached by staff members from NAHL, NAHL Central Scouting, and NA3HL teams, providing a top notch, professional, and memorable experience.