NAPHL concludes events in Indianapolis and Blaine
January 19, 2021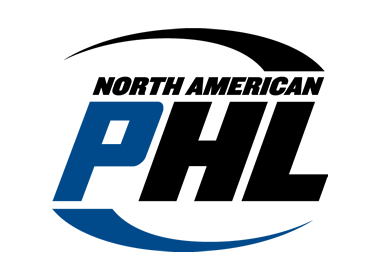 The NAPHL concluded it's eighth and ninth events of the 2020-21 season on Monday in Fishers, Indiana and Blaine, Minnesota. Monday provided one last opportunity for teams to make a push in the standings.
The NAPHL Dixon Cup Playoffs and Showcase Division Championships take place in Dallas, Texas from February 12-15.
Monday Recaps
18U Division: Four games in each event location brought the 18U event to completion. In Indiana, Monument edged out the PHA Icemen 2-1 in a shootout on the back of Sam Kleinsmith's heroics, before Tri-State potted four in the final two periods to oust Mercer 5-3. The final slate of games saw Esmark open with a 6-2 win over Gilmour, including five goals in the second and third periods to help the Stars break open a 1-1 deadlock. Team Illinois and Indy put on a remarkable show to end the event, a 5-4 shootout affair that saw Illinois' Casey Colantonio potting a hat-trick in regulation before Indy's Tyler Samson planted the dagger with the game-winning shootout goal.
Back in Blaine, the Texas Tigers capped off a strong event showing with a 4-2 win over CDA, buoyed again by Seth Dragojevic's two goals, and Tri-Valley cruised past Arizona Mission 8-1 as Matthew Lim posted a hat-trick. Following those matchups, Cherry Creek romped past Rose City 7-0 with doubles from Brayden Orlowski and Riley Hunt-Bahn, and a combined 17-save shutout by Walker McEntire and Caden Mills. The Blaine event concluded with a tense affair between Carshield and Meijer, that went Carshield's way 2-1 after Riley McAlese found twine midway through the final frame.
16U Division: The 16U portion of this weekend's events came to a close with four games in Fishers and three in Blaine. Florida Alliance kicked things off in Indiana with a comfortable 4-0 shutout of Tri-State, riding Luke Romney's 10-save goose-egg to victory. Carshield followed that with a 3-2 shootout win over Gilmour, after striking in the third period to force overtime. Later on, Team Illinois potted three goals in the third period and held off a late comeback bid from Meijer to win 4-2, and Esmark ended the event with a bang, dropping Indy 8-3 on the strength of goals from eight different skaters.
In Blaine, it was Park City picking up a 4-2 win over Arizona Mission to end their event on a high, before PHA Icemen romped past Monument Academy 6-0 as Xander Aul bagged a pair of goals. Finally, Affton pulled the curtains shut with a 5-0 shutout of Madison, as Maksim Bely stopped all 17 shots that came his way.