Ninth NAPHL event of 2020-21 season gets underway in Blaine
January 16, 2021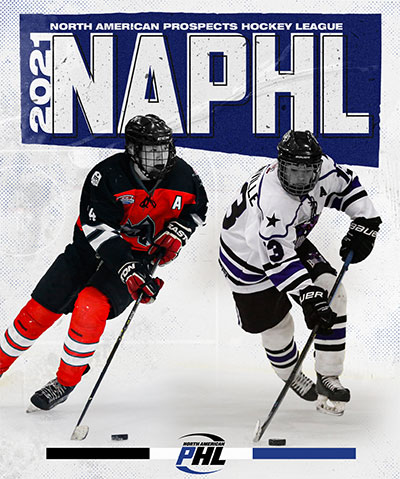 Hello and welcome to the ninth NAPHL event of the 2020-21 season. Thank you for being a member of the NAPHL! This upcoming weekend features competition in the Showcase Division 18U, 16U, and 14U age groups at the Super Rink in Blaine, Minnesota.
Now in its 12th season, no other USA Hockey youth league does more for its players than the NAPHL. Operated by the full-time staff of the North American Hockey League (NAHL), who make it their mission to outperform others both on and off the ice in promoting its players. The NAPHL has proved over the years that the league is a great stepping-stone for development and training for young hockey players looking to gain experience and knowledge to work their way up to the National level.
The NAPHL continues to monitor local and federal guidelines and will follow the recommendations in place. Even with everyone's participation, the NAPHL cannot eliminate all risk associated with Covid-19. By choosing to participate, players and guests are assuming the risk of contracting Covid-19 at the event. With that said, we need everyone's cooperation and commitment to follow the Return To Play guidelines as outlined by the NAPHL and the NSC Super Rink. A few of those guidelines are listed below but it is important that you become familiar with all of the Return To Play guidelines: Read Here
If you are attending the event this weekend at the Super Rink, there are several reminders and policies that are designed to keep everyone safe and on the ice:
There is no admission fee for this event
Only two spectators per player per game
Per the state mandate, cloth face coverings (masks) must be worn by everyone inside an arena at all times. This includes participants during on-ice practice and game play.
Maintain social distancing
All participants must arrive to the arena fully dressed, with the exception of skates, helmet and gloves. Goalies are allowed to arrive half dressed.
Spectators allowed to enter facility only at the posted game time
Merchandise will be on sale in upstairs lobby outside of Rink 4
No lingering and please leave the facility at the end of the game
Wash and sanitize hands
For those who will not be attending, all NAPHL games will be broadcast live on HockeyTV by selecting the Elite Package.
Download the NAHL App to keep up to date with NAPHL scores (iOS - Google Play)
The National Sports Center Super Rink is committed to providing a safe and healthy workplace for all guests. To ensure we have as safe and healthy workplace, we have developed the following COVID-19 Preparedness Plan in response to the COVID-19 pandemic. Our goal is to mitigate the potential for transmission of COVID-19 in our workplaces and communities, and that requires full cooperation among our workers, management and customers. Only through this cooperative effort can we establish and maintain the safety and health of our workers and workplaces.