Teams turn up the offensive heat on Day 2 in Texas
December 20, 2020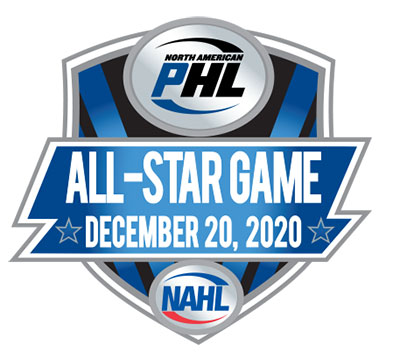 There was another great day of action on Day 2 of the seventh NAPHL event this season, which included a full slate of games in all four age divisions. This weekend features competition in the Tier 1 Conference. All the action this weekend takes place at five different Children's Health StarCenter's in the DFW metro area.
We are here to help inform and provide guidance through the upcoming NAPHL event in North Texas. Everyone has worked really hard to get players back on the ice, so please review this important information prior to your arrival.

Important scheduling note: Because of the ongoing Covid-19 situation and teams that are unable to participate, there have been alterations to the original schedule. Please make sure you are following the schedule links listed below.
Now in its 12th season, no other USA Hockey youth league does more for its players than the NAPHL. Operated by the full-time staff of the North American Hockey League (NAHL), who make it their mission to outperform others both on and off the ice in promoting its players. The NAPHL has proved over the years that the league is a great stepping-stone for development and training for young hockey players looking to gain experience and knowledge to work their way up to the National level.
The NAPHL continues to monitor local and federal guidelines and will follow the recommendations in place. Even with everyone's participation, the NAPHL cannot eliminate all risk associated with Covid-19. By choosing to participate, players and guests are assuming the risk of contracting Covid-19 at the event. With that said, we need everyone's cooperation and commitment to follow the Return To Play guidelines as outlined by the NAPHL and the Children's Health StarCenters in Euless, Farmers Branch, Frisco, McKinney, Plano, and Richardson. A few of those guidelines are listed below but it is important that you become familiar with all of the Return To Play guidelines: Read Here
No spectator limit (NO GATE FEE)
Spectators enter the arena at game time and exit immediately following the game
Everyone must wear a mask upon entrance to the arena
Players may enter the arena 15 minutes prior to game and exit the arena no later than 10 minutes following the game
For those who will not be attending, all NAPHL games will be broadcast live on HockeyTV by selecting the Elite Package.
*Schedules subject to change
Download the NAHL App to keep up to date with NAPHL scores (iOS - Google Play)
NAPHL merchandise will be on sale during the event at the StarCenters in Frisco on Friday and Plano and Farmers Branch on Saturday-Monday. NAPHL merchandise is sold exclusively and only at NAPHL events and features the hottest and newest styles of sweatshirts, t-shirts, shorts, hats, and more!
Day 2 Recaps
18U Division: The 18U division entered the spotlight on Saturday, with the most games of any division on the slate. The day opened with a pair of blowouts, as Indy cruised past Arizona 6-0 and Meijer rolled over Team Illinois 7-1. Des Moines then held off Team Maryland's late flurry for a 6-3 win, Tri-State added another comfortable win as the Spartans topped New Hampshire 6-1, Northwest dealt East Coast a 6-2 loss and Carshield's two goals in the first period gave them enough fuel to knock off Esmark 2-1. Later on, Florida Alliance needed Larry Hansen's late goal to edge out Ontario 2-1, West Coast bounced back from an early deficit to topple Tahoe 3-1, the Philadelphia Little Flyers broke open a tied game with three goals in the final 40 to defeat Colorado Springs 4-1, Carshield eased past Arizona 7-0 for their second win of the day, Des Moines exploded for a 9-1 win over East Coast and Esmark slipped past Team Illinois 3-2 in a shootout as Michael Felsing grabbed the deciding tally. In the nighttime matchups, Meijer was firing on all cylinders as they topped New Hampshire 8-0, Tri-State put on a shutdown performance of their own to top Colorado Springs 3-0, West Coast netted a stunning four-goal third period to knock off Florida Alliance 4-2, Ontario lit the lamp early and often in a 6-1 win over Tahoe, Team Maryland rode Samuel Stitz' game-winning shootout strike to a 4-3 decision against Indy, and Northwest took a nail biter against Philadelphia 2-0 in a tense final game.
16U Division: Attention shifted to both older divisions on Saturday, with 14 games at the 16U level after a sparse Friday. Kicking things off, Esmark cruised past East Coast 11-1 with a whopping six-goal first period. Northwest followed up with a 7-3 win over Ontario, then West Coast held off Tri-State for the 4-2 victory. Madison then edged out New Hampshire for a 1-0 win, before Indy knocked off Colorado Springs 7-1 behind doubles from Will McCormick, Tucker Tone and Liam Donovan. Florida Alliance won a back-and-forth tilt over Carshield, 4-3 in overtime, on the back of Jake Richard's second goal of the game, while Des Moines struck for three in the third to top Arizona 3-1 and Indy ousted Northwest 6-4 in a barnburner. Later on, Carshield dealt Meijer a 4-2 loss with a pair of second-period strikes, East Coast outlasted Ontario for a 3-2 win, Florida Alliance struck twice in the third to topple Esmark and Des Moines held off a late Colorado Springs comeback for a 2-1 win. The final two tilts of the day saw New Hampshire net three in the second period and hold off West Coast for a 4-3 win, and Jason Hammett gave Arizona a 2-1 win over Tri-State with his goal in the shootout to close the Saturday 16U action.
15U Division: A light day in the 15U division saw six games throughout the DFW StarCenters. Des Moines rode an Alex Lunski hat-trick to a 5-2 win over Madison in the first tilt, followed by Northwest rolling past Colorado Springs 7-2 thanks to a five-goal second period. Elsewhere, Carshield put on quite a show en route to a 10-1 win over Arizona, highlighted by Hunter Whisenand's hat-trick and two-goal games from JP Piwowarczyk and Kaeden Hawkins. Indy topped Meijer in a tense battle, tying the game in the third just minutes after a go-ahead strike from Meijer, then riding Lukas Dress' OT heroics to the victory. Bringing the day's 15U play to a close, Tri-State rebounded from an early 1-0 deficit to roll over Arizona 6-1, and Carshield bounced back from seeing a 2-0 lead over Meijer go up in smoke to win 3-2 in a shootout, thanks to Branson Appelman's game-winning save in the shootout.
14U Division: Six games highlighted the 14U slate on Saturday after a busy Friday. First up, Colorado Springs built off of a 1-1 record on day one with a 10-3 rout of Des Moines, followed by Carshield handing Meijer its first loss of the weekend, 6-3. Madison moved to 2-1 on the weekend with a sterling 7-0 shutout win over West Coast, despite Renegades netminder Oakley Frei putting in a remarkable 61-save effort. After that, Northwest knocked off Des Moines 6-1 for its first win of the weekend, and Carshield capped off the day with a resounding 10-0 win over West Coast, thanks to hat-tricks by Aaron Van Wie and Jack Kohlmann, as well as an 11-save shutout by Mason Stephens.