Esmark Stars AAA Hockey Announces 2019-20 Season Tryouts
June 11, 2020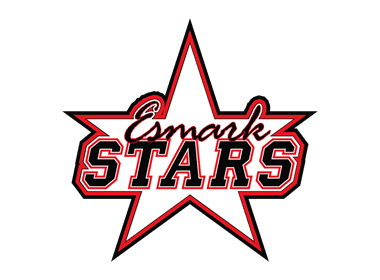 Pittsburgh, PA - The Pittsburgh, PA, based Esmark Stars AAA Hockey Club Tier I organization, proud members of the North American Prospects Hockey League (NAPHL), have announced rescheduled dates for the 2020-2021.
The tryouts were originally scheduled to be held in April of 2020, but were postponed due to the Covid-19 Pandemic.
"We are happy to get back on the ice and to be proceeding with tryouts," offered Esmark Stars General Manager and founder Dave Kosick. "As always, the safety of our players, coaches and families remains our first priority."
Western Pennsylvania moved into the green phase of PA Governor Tom Wolf's Shutdown Order for the state of Pennsylvania on June 8, 2020, allowing tryouts to proceed.
For the 2020-2021 season, teams will be selected at the Pee Wee Major (2008 birth year); Bantam Minor (2007 birth year); Bantam Major (2006 birth year); Midget U15 (2005 birth year); Midget Minor U16 (2004 and 2005 birth years); and Midget Major U18 (2002 – 2003 birth years) levels.
The 18U, 16U, 15U and 14U teams will all be participating in the NAPHL.
Esmark Stars AAA Hockey offers selected participants an internationally and nationally recognized coaching staff … highlighted by U16 coach Yuri Krivokhija, a former draft choice of the Montreal Canadians and member of the USSR and Belorussian Olympic programs, and veteran U18 head coach Dave Kosick, who will be entering his 38th year as a head coach in the western PA area.
Founded in 1984 and continuously providing opportunities for elite amateur hockey players for over 36 years, the Stars are the oldest Tier I AAA program in the Mid-American District (Ohio, Indiana, Kentucky, West Virginia and western Pennsylvania) and one of the oldest and most successful programs under the USA Hockey umbrella.
The Esmark Stars AAA Hockey program offers participants:
* Nationally recognized program;
* Nationally recognized elite-level coaching staff;
* One team at each birth-year level;
* 2 - 3 practices per week;
* Comprehensive off-ice testing and instruction, including use of a full service gym at the rink
* Members of the North American Prospects Hockey League (NAPHL) - Midget 18U, 16U, 15U & 14U
* Participate in high-end national tournaments, selected to best showcase elite athletes;
* Great schedule (mix of league, tournament and home and home series) with elite AAA opponents from across the US and Canada
* Affiliated with the Johnstown Tomahawks of the NAHL;
* Past players have gone on to play hockey at every level, including (NHL, OHL, AHL, IHL, USHL, NAHL, NCAA Div. I & III, ACHA, Div. I & III).
All tryouts will be conducted at the Pittsburgh Ice Arena in New Kensington, PA.
For additional information on the program or upcoming tryouts, please visit (www.esmarkstars.com) or contact Dave Kosick at (dwk@thekmagroup.com).
We look forward to seeing all interested players at our tryout sessions and encourage all to "Shoot for the Stars!"
# # #
Esmark Stars AAA Hockey
2020 – 2021 Tryout Schedule
Note: Times and dates are subject to change ... please refer to website (www.esmarkstars.com) for up-to-date information.
Midget 18U AAA - (2002 - 2003 Birth Years)
June 19, 2020 – 6:10 – 9:30 p.m.
6:10 – 7:10 p.m. – Goalies (2002-03)
7:20 – 8:20 p.m. – Defenseman / Goalies (2002-03)
8:30 – 9:30 p.m. – Forwards / Goalies (2002-03)
June 20, 2020 – 9:00 a.m. – 12:00 p.m. & 3:00 – 5:10 p.m.
9:00 – 9:40 a.m. – Goalies (2002-03)
9:50 – 10:50 a.m. – scrimmage (assigned teams 2002-03)
11:00 a.m. – 12:00 p.m. – scrimmage (assigned teams 2002-03)
3:00 – 4:00 p.m. – scrimmage (assigned teams 2002-03)
4:10 – 5:10 p.m. – scrimmage (assigned teams 2002-03)
June 21, 2020 – 9:00 a.m. – 12:00 p.m.
9:00 – 9:40 a.m. – Goalies (2002-03)
9:50 – 10:50 a.m. – scrimmage (assigned teams 2002-03)
11:00 a.m. – 12:00 p.m. – scrimmage (assigned teams 2002-03)
Midget 16U AAA – (2004 Birth Years)
June 21, 2020 – 12:10 – 3:10 p.m.
12:10 – 12:50 p.m. – Goalies (2004)
1:00 – 2:00 p.m. – Defenseman / Goalies (2004)
2:10 – 3:10 p.m. – Forwards / Goalies (2004)
June 22, 2020 – 7:20 – 9:30 p.m.
7:20 – 8:20 p.m. – scrimmage (assigned teams 2004)
8:30 – 9:30 p.m. – scrimmage (assigned teams 2004)
June 23, 2020 – 5:00 – 8:20 p.m.
5:00 – 6:00 p.m. – Goalies (2004)
6:10 – 7:10 p.m. – scrimmage (assigned teams 2004)
7:20 – 8:20 p.m. – scrimmage (assigned teams 2004)
June 24, 2020 – 5:00 – 8:20 p.m.
5:00 – 6:00 p.m. – Goalies (2004)
6:10 – 7:10 p.m. – scrimmage (assigned teams 2004)
7:20 – 8:20 p.m. – scrimmage (assigned teams 2004)
Midget 15U AAA – (2005 Birth Year)
June 21, 2020 – 12:10 – 3:10 p.m.
12:10 – 12:50 p.m. – Goalies (2005)
1:00 – 2:00 p.m. – Defenseman / Goalies (2005)
2:10 – 3:10 p.m. – Forwards / Goalies (2005)
June 22, 2020 – 7:20 – 9:30 p.m.
7:20 – 8:20 p.m. – scrimmage (assigned teams 2005)
8:30 – 9:30 p.m. – scrimmage (assigned teams 2005)
June 23, 2020 – 5:00 – 8:20 p.m.
5:00 – 6:00 p.m. – Goalies (2005)
6:10 – 7:10 p.m. – scrimmage (assigned teams 2005)
7:20 – 8:20 p.m. – scrimmage (assigned teams 2005)
June 24, 2020 – 5:00 – 8:20 p.m.
5:00 – 6:00 p.m. – Goalies (2005)
6:10 – 7:10 p.m. – scrimmage (assigned teams 2005)
7:20 – 8:20 p.m. – scrimmage (assigned teams 2005)
Bantam 14U AAA – (2006 Birth Year)
June 20, 2020 – 1:00 – 3:50 p.m.
1:00 – 1:50 p.m. – Goalies (2006)
2:00 – 2:50 p.m. – Defenseman / Goalies (2006)
3:00 – 3:50 p.m. – Forwards / Goalies (2006)
June 21, 2020 – 11:10 a.m. – 12:10 p.m.
11:10 a.m. – 12:10 p.m., scrimmage (2006)
June 22, 2020 – 6:10 – 7:10 p.m.
6:10 – 7:10 p.m., scrimmage (2006)
Bantam 13U AAA – (2007 Birth Year)
June 20, 2020 – 1:00 – 3:50 p.m.
1:00 – 1:50 p.m. – Goalies (2007)
2:00 – 2:50 p.m. – Defenseman / Goalies (2007)
3:00 – 3:50 p.m. – Forwards / Goalies (2007)
June 21, 2020 – 11:10 a.m. – 12:10 p.m.
11:10 a.m. – 12:10 p.m., scrimmage (2007)
June 22, 2020 – 6:10 – 7:10 p.m.
6:10 – 7:10 p.m., scrimmage (2007)
Pee Wee 12U AAA – (2008 Birth Year)
June 20, 2020 – 10:00 a.m. – 12:50 p.m.
10:00 – 10:50 a.m. – Goalies (2008)
11:00 – 11:50 a.m. – Defenseman / Goalies (2008)
12:00 – 12:50 p.m. – Forwards / Goalies (2008)
June 21, 2020 – 10:00 – 11:00 a.m.
10:00 – 11:00 a.m., scrimmage (2008)
June 22, 2020 – 5:00 – 6:00 p.m.
5:00 – 6:00 p.m., scrimmage (2008)