NAPHL announces 2019-20 16U All-Star Teams, Honor Roll
April 30, 2020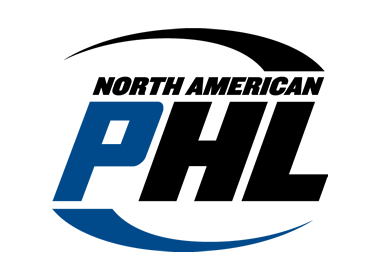 The North American Prospects Hockey League (NAPHL) has announced All-NAPHL 16U Teams, as well as, its Honor Roll in the 16U Division for the 2019-20 season. Consideration and selection is based on player performance in all NAPHL games throughout the 2019-20 season.
All-NAPHL 16U 1st Team
Forward: Gavin Brindley, Florida Alliance
Forward: Connor Kurth, Gentry Academy
Forward: Cruz Lucius, Gentry Academy
Defense: Seamus Casey, Florida Alliance
Defense: Zach Reim, Gentry Academy
Goalie: Stephen Gilson, Arizona Bobcats
All-NAPHL 16U 2nd Team
Forward: Jack Harvey, Gentry Academy
Forward: Bennett Schimek, Gentry Academy
Forward: Adis Ultanbekov, Esmark Stars
Defense: Miles Berg, Everett Silvertips Elite
Defense: Andrew Mosley, Gentry Academy
Goalie: Jacob Fowler, Florida Alliance
NAPHL 16U Coach of the Year: Billy Hengen, Gentry Academy
16U Academic Honor Roll
To qualify for the NAPHL Honor Roll, student-athletes must have achieved certain academic standards during the 2019-20 school year and must have been nominated by a coach or member team.
Arizona Bobcats: Brendan Manning, Sam Peterson, Keaton Tonejas, Greyson Keller, Ethan Sodoma, Brady Schwab, Zachary Papadatos, Kaden Majercak, Jonah Gilbert, Ben Willcoxson
Colorado Springs Tigers: Lyndon Orr, Nick Hallee, Conner Mariner, Tyler Samson, Payne Pent, Brad Burden, Josh Kirton, Josh Belz, Elliot Wrigley, Harry Hambrick, Noah Bonnett, Ryan King, Trey Erramouspe
Esmark Stars: Nathan Dickey, Hunter Fairman, Logan Marnik, Grant Parshall, Ethan Zupanc
Florida Alliance: Jonathan Cooper, Jack Kurrle, Aiden Winslow, Ryan Malone, Max Resnick, Micah Berger, Aiden Dubinsky, Gavin Brindley
Gentry Academy: Bennett Schimek, Andrew Mosley, Connor Brazil, Bailey Brazil, Connor Kurth, Cruz Lucius, Jack Harvey, Graham Watson, Mathew Bridger, Nick Sajevic, Zach Reim, Cole Wheaton
Madison Capitols: Grant Lamar, Lukas Kydya, Nick Summers, Charlie Pacana
Meijer AAA: Justin Lang, Dylan Glinski, Connor McAleer, Danny Abdouch, Evan West, Owen Petersmark, Jake Whitten, Logan Verpoort
Northeast Generals: Aidan Tibbetts, Matt Meade, Aidan Pail, Connor Stevens
Sioux Falls Power: Drew Montgomery, Marcus Miller, Hobie Hedquist, Jack Stark