NAPHL moves Northstar Christian Academy to Tier I Conference
October 28, 2019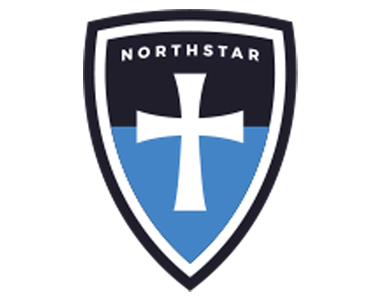 The North American Prospects Hockey League (NAPHL) has announced that they have moved the Northstar Christian Academy 18U Prep team from the Prep Division to the Tier I 18U Conference effective immediately.
As a result of the move, any player of the 2019-20 Northstar Christian Academy roster will now be eligible for North American Hockey League (NAHL) teams to utilize an NAPHL tender on.
So far during the 2019-20 season, Northstar Christian Academy had previously played as a guest team in Tier I Conference in September NAPHL Showcase, posting a perfect 5-0 record, and also played Prep Division games in October, posting a 3-0 record. Overall this season, Northstar currently has a perfect 23-0 record.
"Northstar Christian Academy has proven in a very short period of time that they are among the elite 18U teams not only in the NAPHL, but the United States as well, so we felt adding them to the Tier I 18U Conference was necessary to maintain the competitive balance and integrity of the competition," said NAPHL Director Tony Zasowski. "Northstar Christian Academy is a very well-run organization and we know we will be seeing several of their players advancing onto the North American Hockey League and beyond."
During their inaugural season in 2018-19, Northstar Christian Academy won the inaugural NAPHL Prep Division Championship with a 5-0 win over the Pilot Mound Buffaloes to finish the season with a perfect 13-0 record.
"We at Northstar are excited for this elevation to the NAPHL's Tier 1 Conference in our program's second year of existence. We look forward to advancing many of our players on to the NAHL for years to come and being a solid member of the league," said Northstar Hockey Director Rick Randazzo.
The NAPHL has enjoyed a record-breaking amount of advancement, which is highlighted by a large amount of advancement of players to the North American Hockey League (NAHL). No other USA Hockey Midget Tier I league has had more players play in the NAHL over the course of the last three seasons than the NAPHL.
This past season, over 110+ NAPHL alumni played in the NAHL and over 225 NAPHL alumni played in the NCAA. To begin the 2019-20 season, over 80+ NAPHL alumni were on NAHL rosters. During the past three years, 160+ NAPHL players have signed an NAHL tender or been drafted into the NAHL, which is a testament to the success of the NAPHL to NAHL Ladder of Development model.