NAHL announces new partnership with Warroad Hockey
October 14, 2019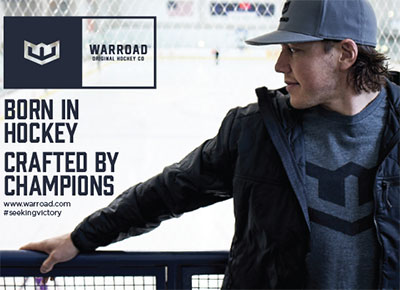 The North American Hockey League (NAHL) is pleased to announce that they have signed a new partnership with the
Warroad Original Hockey Company
as the Preferred Hockey Apparel brand of the NAHL, NAPHL, and NA3HL for the 2019-20 season. As part of the agreement, Warroad will be the sponsor of the NAHL TV platform on the NAHL website at www.nahl.com.
Warroad Original Hockey Co. is rooted in elite hockey and the training, traveling, and recovery of the world's best players. Warroad Hockey combines modern technical performance with the strong traditions of the game with a modern hockey vibe that looks and fits great. Their debut Warroad collection gets you to and from the rink; the long bus rides, the airports…the hockey journey filled with adversity and celebration…everything for the warriors road.
Warroad products are designed in collaboration with top tier NHL players and product professionals. Built from premium, hand-selected materials, with quality construction, style and performance. Warroad products are trusted by NHL hockey players to stand up to their everyday needs in and around the rink. Visit them online at:
www.warroad.com
"We are thrilled about the partnership with the NAHL because of their mission in developing elite hockey players. Warroad products are focused on performance and recovery, essential tools for that journey," said TJ Oshie, Warroad Co-founder, Washington Capitals forward and Stanley Cup Champion.
"We are excited about this new partnership with Warroad as we believe all of the players in our three leagues can identify with their brand of lifestyle apparel," said Alex Kyrias, Director of Communications, Marketing and Sales for the North American Hockey League.