NAHL announces partnership with NCSA
September 13, 2019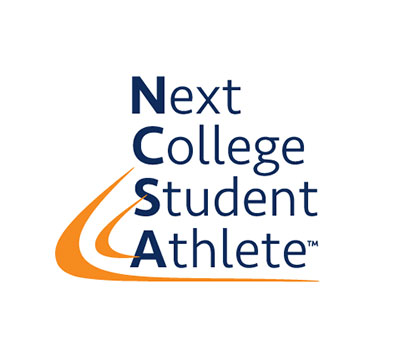 The North American Hockey League (NAHL) is pleased to announce a new partnership with the Next College Student Athlete (NCSA), the world's largest and most successful college athletic recruiting network, as an official recruiting partner of the NAHL Combines and 18U Top Prospects Tournament.
As the preferred recruiting partner of the NAHL, which includes the NAHL Combines and the 18U Top Prospects Tournament, NCSA will provide educational tools to athlete's ages 13 and older to help families navigate the college recruiting process. Athletes will have the option to create a free NCSA profile when registering for the NAHL Combines or 18U Top Prospects Tournament and gain access to free college recruiting resources, as well as NCSA's robust network of college coaches.
"As a former college ice hockey player, I can relate to the complicated recruiting process first-hand and know how important it is to have a game plan," said Lisa Strasman, NCSA President. "NCSA will be a great resource to hockey players and coaches during every step of the recruiting process – helping coaches fill their rosters with the best possible athletes, and helping athletes find the right college fit."
In addition, NAHL, NA3HL and NAPHL coaches will have access to NCSA's team recruiting platform, Team Edition, which allows coaches to track and help guide their athletes' college recruitment process with easy-to-use software.
The NAHL will also integrate NCSA recruiting software, Coach Packet by NCSA, into its events attended by college coaches, along with the NAHL Combines. Coach Packet provides easy access to the latest rosters, player data, schedules and custom evaluation metrics by taking the historic bundles of paper handouts at recruiting events and complementing them with a dedicated universal iOS app.
"We are excited to help our participants in both the NAHL Combines and 18U Top Prospects Tournament take the next step in the recruiting process and we believe this new partnership with NCSA will help accomplish that," said Alex Kyrias, Director of Communications, Marketing and Sales for the NAHL. "Whether it's the 13-year-old player who is brand new to the process or the 18-year-old experienced athlete who is playing in a high-profile league-wide event, there's a short window of time when recruiting takes place, so it's important for hockey players to get the attention of college coaches as soon as possible."
Founded in 2000 to help educate student-athletes and their families on the college athletic recruiting process, NCSA today works with families, club, high school and college coaches to help hundreds of thousands of student-athletes find their best college fit. Visit NCSA online at:
https://www.ncsasports.org/