NAHL announces partnership with FanSaves
September 12, 2019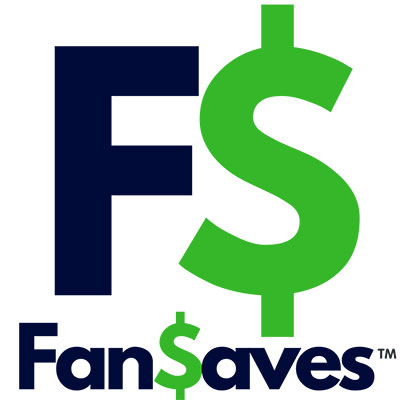 The North American Hockey League (NAHL) is pleased to announce a new partnership with FanSaves, as the preferred mobile fan app partner for the NAHL, North American Prospects Hockey League (NAPHL) and North American 3 Hockey League (NA3HL) for the 2019-20 and 2020-21 seasons.
FanSaves is a mobile app that gives fans of teams and organizations discounts and deals from the sponsors of their favorite teams. It's a digital coupon book that any fan can access for free. Fans of the NAHL family of teams get instant access to discounts and deals from the sponsors of the teams & organizations you follow, both locally and out of town.
"FanSaves is excited to partner with the NAHL and begin helping teams increase their sponsorship sales. Our goal is to get grassroots sponsors and local businesses seen and ensure that fans can support them. This unique opportunity with the NAHL will allow us to help connect fans, teams and their sponsors throughout the league and beyond," said Shannon Ferguson, Founder and CEO of FanSaves.
"We are excited about this new partnership with FanSaves because it is 100% geared towards providing an enhanced experience and reward for the fans of our teams," said Alex Kyrias, Director of Communications, Marketing and Sales for the NAHL. "The fans benefit because they receive exclusive discounts and deals from businesses that sponsor their favorite teams & organizations. In return, those businesses that sponsor our teams win because they can track their return on investment and gain valuable customer insights."
FanSaves was co-founded by Shannon Ferguson and Kris McCarthy. Ferguson's background in marketing and her passion for sports often seem to overlap. Being an entrepreneur at heart, Shannon's strong social skills and positive attitude have always been a winning formula for success. Matching her skills in sales, marketing and advertising with her love of sports helped her co-found FanSaves. A true athlete and team player, it was McCarthy's passion for sports paired with a Business degree from SUNY-Potsdam that led him into the world of Sports Marketing. It has been his determination, hard work and strong skill set that has helped him lead many different Sales & Marketing teams in the sports industry. His experience and passion for sports and sponsorship ultimately led to the creation of FanSaves.
Downloading the FanSaves app is easy. Fans download the app from the Apple or Google Play store, then they have instant access to discounts and deals from the sponsors of the teams & organizations they follow, both locally and out of town. Finally, they scroll to a deal right on their phone and show it at the point of purchase to receive your discount and are literally saving money for free. Visit FanSaves online at:
https://www.fansaves.com/