Pacific Ridge Hockey Club joins NAPHL Prep Division
September 1, 2019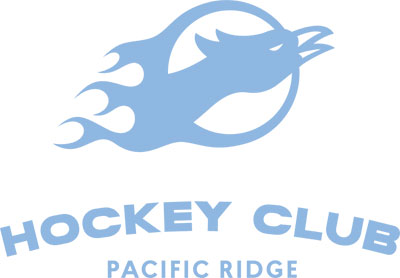 The Pacific Ridge Hockey Club (PRHC) has set the tone for West Coast Prep School Hockey with its recent acceptance into the North American Prospects Hockey League (NAPHL) Prep Division for the 2019-20 season.
The Firebirds are excited to join the ranks of nine other hockey academies and prep schools throughout North America.
"We continue to push the Pacific Ridge School hockey program to offer the best possible combination of competition and exposure for our players, all while keeping education first," said PRHC varsity coach Juan Trevino. "We provide first-rate academics for our students and it's the goal of our athletics program to push ice hockey to the same level of national recognition. The NAPHL offers our athletes the opportunity to showcase their talents and successfully pursue NCAA careers after high school."
The NAPHL prep division includes;
• The Fernie Academy – Fernie, BC, Canada
• Fountain Valley School – Colorado Springs, CO
• International Hockey Academy - Clearwater, FL
• Lightning Elite Development Program – Tampa, FL
• Logan Lake Academy – Logan Lake, BC, Canada
• Northstar Christian Academy – Alexandria, MN
• Pacific Ridge School – Carlsbad, CA
• Pilot Mound Hockey Academy – Pilot Mound, MB, Canada
• Prairie Hockey Academy – Moose Jaw, SK, Canada
• Tahoe Prep Academy – South Lake Tahoe, CA
The NAPHL season will include three showcase tournaments in Minnesota and Michigan.
Starting this season, Pacific Ridge School is the only high school in San Diego whose players are all enrolled students at the school. Last year the varsity team won the Anaheim Ducks High School Hockey League (ADHSHL) Division 2 regular season and reached the Division 2 finals of the California Amateur Hockey Association championship tournament. The Firebirds are looking forward to being in the national spotlight.