NAPHL announces schedule for first 2019-20 event in Blaine
August 22, 2019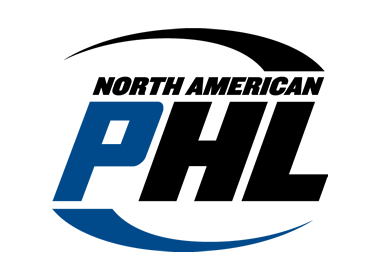 The North American Prospects Hockey League (NAPHL) is pleased to announce the schedule for the first event of the 2019-20 season at the Super Rink in Blaine, Minnesota, which will take place from September 19-22, 2019, in cooperation with the 2019 NAHL Showcase.
"We have had a very busy off-season and are excited to see a number of teams compete for the first time in the NAPHL. There is no better stage to begin a season than at the NAHL Showcase. There will be over 300+ NHL, NCAA, and junior scouts, including those from NAHL Central Scouting, so hopefully everyone can take advantage of the opportunity and make a good first impression," said NAPHL Director Tony Zasowski.
Click here
for the NAPHL events page, which includes information on tickets, hotels, rental cars, and more.
2019-20 NAPHL Schedule of Events
September 19-22, 2019 – Blaine, Minnesota (All Tier I)
October 4-7, 2019 – Attleboro, Massachusetts (18U/16U High Performance and East)
October 18-21, 2019 – Blaine, Minnesota (18U/16U/14U Showcase and 18U/16U Elite and Prep)
November 8-11, 2019 – Danbury, Connecticut (18U and 16U East)
November 15-18, 2019 – Frisco, Texas (14U Showcase, 14U/15U Tier 1, and 18U/16U Elite)
December 13-16, 2019 – Blaine, Minnesota (18U/16U Showcase, 18U/16U High Performance and 18U/16U Elite)
January 17-20, 2020 – Blaine, Minnesota (18U/16U/15U Elite and Prep/Showcase Division Playoffs)
January 31-February 2, 2020 – Middletown, New Jersey (18U/16U East)
February 14-17, 2020 – Detroit, Michigan (Tier I Dixon Cup Playoffs/Prep Playoffs)
For the 2019-20 season, the NAPHL will continue with a structure that features three different divisions. Teams were selected for the three different divisions based on USA Hockey Tier I, Tier II, or Prep/High School status. The NAPHL will offer four age classifications that will compete at the 18U, 16U, 15U, and 14U levels.
The NAPHL has enjoyed a record-breaking amount of advancement, which is highlighted by a large amount of advancement of players to the North American Hockey League (NAHL). No other USA Hockey Midget Tier I league has had more players play in the NAHL over the course of the last three seasons than the NAPHL.
This past season, over 110+ NAPHL alumni played in the NAHL and over 225 NAPHL alumni played in the NCAA. In addition, a record-breaking total of 49 players from the NAPHL have been tendered to play in the NAHL for the upcoming 2019-20 season. During the past three years, 160+ NAPHL players have signed an NAHL tender or been drafted into the NAHL, which is a testament to the success of the NAPHL to NAHL Ladder of Development model. In addition, a total of 28 NAPHL alumni have been selected in the last seven NHL Drafts.