NAPHL announces teams and alignment for the 2019-20 season
August 1, 2019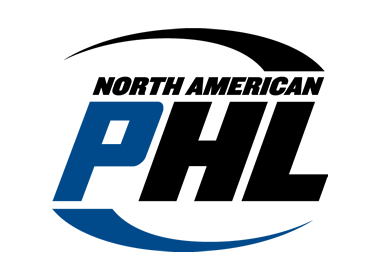 The North American Prospects Hockey League (NAPHL) has announced the organizations that have been accepted into the league for the 2019-20 season, which will be the 11th season of the NAPHL.
For the 2019-20 season, the NAPHL will continue with a structure that features three different divisions. Teams were selected for the three different divisions based on USA Hockey Tier I, Tier II, or Prep/High School status. The NAPHL will offer four age classifications that will compete at the 18U, 16U, 15U, and 14U levels.
"We received some very positive feedback from last year's structure and alignment, which allowed the NAPHL to evolve and expand our reach to promote enhanced and balanced competition at a variety of levels. We continue to strive to evolve with the changing landscape of youth hockey and provide our members with the best opportunity to showcase and advance their players. We want to be as inclusive as possible, but also maintain a certain level of competitiveness and exposure that have become the trademark of the NAPHL," said NAPHL Director and NAHL Director of Player Personnel Tony Zasowski.
The game schedule for the three divisions will be built with the majority of the play within the divisions along with cross-conference play and guest teams culminating with season-ending playoffs. All teams will have the opportunity to qualify for the playoffs in their respective divisions through regular season results and standings.
2019-20 Tier 1 Division:
High Performance Conference: CarShield AAA, Esmark Stars, Everett Silvertips Elite, Gentry Galaxy, Madison Capitols, Meijer AAA, Sioux Falls Power
Elite Conference: Arizona Bobcats, Colorado Springs Tigers, Florida Alliance, Ontario Jr. Reign, Portland Jr. Winterhawks, Shattuck-St. Mary's, Thunder Bay Kings, TRC Hockey Academy
East Conference: 95 Giants, New Jersey Jr. Titans, Northeast Generals, Philadelphia Little Flyers, Seacoast Spartans, Team Maryland
2019-20 Prep Division: Fernie Fury, Fountain Valley, IHA Clearwater, Lake Tahoe Academy, Logan Lake Academy, North Star Academy, Pacific Ridge, Pilot Mound Academy, Prairie Hockey Academy, Tampa EDP
2019-20 Showcase Division:
CSDHL Conference: Affton Americans, Chicago Bruins, Chicago Hawks, Chicago Jets, Chesterfield Falcons, Geneva Cyclones, Highland Park Falcons, Littleton Hawks, Naperville Sabres, Northern Express, Orland Park Vikings, Vernon Hills Icedogs, West Dundee Leafs
National Conference: Anaheim Jr. Ducks, Arizona Bobcats, Arizona Hockey Union, Arizona Sun Devils, Atlanta Phoenix, Central Florida, Clearwater Ice Storm, Dallas Penguins, Lansing Spartans, Las Vegas Jr. Knights, McKinney North Stars, Arizona Mission, Nashville Jr. Predators, Ontario Jr. Reign, Park City, Portland Jr. Winterhawks, South Florida Golden Wolves
2019-20 NAPHL Schedule of Events
September 19-22, 2019 – Blaine, Minnesota (All Tier I)
October 4-7, 2019 – Attleboro, Massachusetts (18U/16U High Performance and East)
October 18-21, 2019 – Blaine, Minnesota (18U/16U/14U Showcase and 18U/16U Elite and Prep)
November 8-11, 2019 – Danbury, Connecticut (18U and 16U East)
November 15-18, 2019 – Frisco, Texas (14U Showcase, 14U/15U Tier 1, and 18U/16U Elite)
December 13-16, 2019 – Blaine, Minnesota (18U/16U Showcase, 18U/16U High Performance and 18U/16U Elite)
January 17-20, 2020 – Blaine, Minnesota (18U/16U/15U Elite and Prep/Showcase Division Playoffs)
January 31-February 2, 2020 – Middletown, New Jersey (18U/16U East)
February 14-17, 2020 – Detroit, Michigan (Tier I Dixon Cup Playoffs/Prep Playoffs)
The NAPHL has enjoyed a record-breaking amount of advancement, which is highlighted by a large amount of advancement of players to the North American Hockey League (NAHL). No other USA Hockey Midget Tier I league has had more players play in the NAHL over the course of the last three seasons than the NAPHL.
This past season, over 110+ NAPHL alumni played in the NAHL and over 225 NAPHL alumni played in the NCAA. In addition, a record-breaking total of 49 players from the NAPHL have been tendered to play in the NAHL for the upcoming 2019-20 season. During the past three years, 160+ NAPHL players have signed an NAHL tender or been drafted into the NAHL, which is a testament to the success of the NAPHL to NAHL Ladder of Development model.