NAPHL alums named to Team NAHL roster for World Cup
July 11, 2019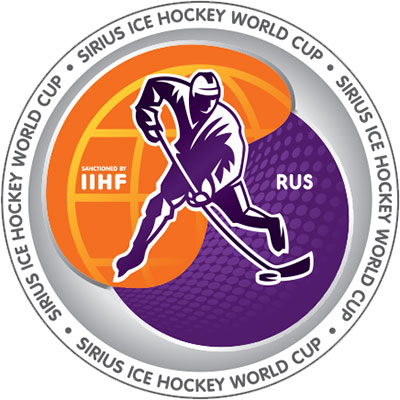 The North American Prospects Hockey League (NAPHL) is pleased to announce that three former players have been selected as a part of the 24-man roster for the North American Hockey League (NAHL) team that will be competing at the 2019 Sirius Junior Club World Cup.
Jamestown Rebels defenseman Seth Bergeron (Omaha AAA 14U, 2014-15), Northeast Generals forward John Jaworski (Sioux Falls 18U, 2017-18), and Chippewa Steel forward Killian Kiecker-Olson (Sioux Falls 16U, 2017-18) were all named to the team and who all previously played in the NAPHL at one point.
The 2019 Sirius Junior Club World Cup will be held at the home of the XXII Olympic Winter Games in Sochi, Russia from August 23-31, 2019. The annual tournament, which is sanctioned by the International Ice Hockey Federation (IIHF), brings together world-class junior hockey clubs from various countries for competition. Games will be played at the Shayba Arena, which is a 7,000-seat multi-purpose arena located at Sochi Olympic Park in Adler.
Bergeron, 18, just completed his second full season playing for the Jamestown Rebels in the NAHL. The 5'11/181 lbs. native of Las Vegas, Nevada, has recorded 21 points in 100 career NAHL games. Bergeron played for the Omaha 14U and 15U teams that took part in NAPHL events during both the 2014-15 and 2015-16 seasons.
Jaworski, 19, just finished his first season in the NAHL with the Northeast Generals. The 5'10/163 lbs. native of Grinell, Iowa, recorded 26 points in 58 regular season games during the 2018-19 regular season. In 2017-18, Jaworski, who committed to play NCAA Division I hockey at Sacred Heart, played for the Sioux Falls 18U team in the NAPHL, where he 14 points in 19 games played and also played in the 2018 NAPHL 18U All-Star Game.
Kiecker-Olson, 18, just finished his first season in the NAHL with the Chippewa Steel. The 6'0/190 lbs. native of Andover, Minnesota, was third in team scoring with 35 points in 59 games played during the 2018-19 season. He was also selected to and played in the 2019 NAHL Top Prospects Tournament. Prior to playing in the NAHL, Kiecker-Olson played for the Sioux Falls 16U team in the NAPHL during the 2017-18 season, where he recorded seven points in 21 games played.
Team NAHL will be in Pool B and will compete in round-robin play against Oulun Karpat (Finland), Red Bull Salzburg (Austria), and HC Ocelari Trinec (Czech Republic). Pool A features Lokomotiv (Russia), Albert Junior Hockey League (Canada), Modo Hockey (Sweden), and HC Davos (Switzerland).
Team NAHL Schedule (all times central)
Monday, August 19 – Exhibition Game, Team NAHL vs. Krylya Sovetov (Moscow), 5:00am
Saturday, August 24 – Round-Robin Game #1, Team NAHL vs. Oulun Karpat, 11:00am
Monday, August 26 – Round-Robin Game #2, Team NAHL vs. Red Bull Salzburg, 11:00am
Wednesday, August 28 – Round-Robin Game #3, Team NAHL vs. HC Ocelari Trinec, 11:00am
Thursday, August 29 – 5th and 7th place games, 7:00am and 11:00am
Friday, August 30 – Semi-Final games, 7:00am and 11:00am
Saturday, August 31 - 3rd place game, 7:00am – Championship Game, 11:00am