NAPHL sets high mark with NAHL tenders
June 4, 2019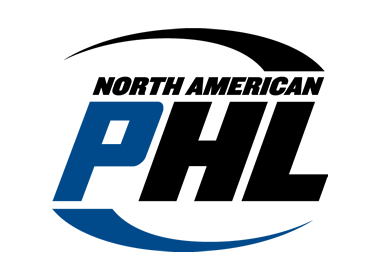 The North American Prospects Hockey League (NAPHL) is pleased to announce that 49 players who played in the league during the 2018-19 season signed tenders in the North American Hockey League (NAHL) for the upcoming 2019-20 season.
Beginning on November 1, 2018, each NAHL team was allowed to begin signing tenders for the upcoming 2019-20 season.
A tender is a contract, of sorts, a player signs announcing his intentions to play for that particular NAHL team and that NAHL team only. Once a player signs a tender with an NAHL team, his playing rights belong to that team within the NAHL and he may not be recruited by any other NAHL team.
Each NAHL team is granted ten (10) tenders, which include two (2) tenders exclusively used on players from the NAPHL - plus or minus any trades. Tendered players are not eligible for the NAHL draft, which will be held on June 4, 2019.
The 49 players signed this season is one more than the 48 that were signed in 2017-18 and two more than the 46 signed in 2016-17.
The NAPHL has proved over the years that the league is a great stepping-stone for development and training for young hockey players looking to gain experience and knowledge to work their way up to the National level. No other USA Hockey Midget Tier I league has had more players play in the NAHL over the course of the last three seasons than the NAPHL, which included over 80+ NAPHL alumni playing in the NAHL during the 2018-19 season.
"We are seeing more and more players advance to junior hockey opportunities in the NAHL, which underlines the primary mission of the NAPHL, which is to provide our athletes with an environment and event schedule that will provide them with the maximum amount of exposure possible," said NAPHL Director Tony Zasowski. "As someone who has coached in both leagues during the past 10 years, I can tell you that NAPHL players have never been in a better spot for advancement than they are now."
Back in May, the NAPHL had 29 current or former players who played in the league that were selected in Phase I and II of the 2019 United States Hockey League (USHL) Draft, which was held on May 6 and 7.