NAPHL announces 2018-19 16U Showcase Division All-Stars
May 24, 2019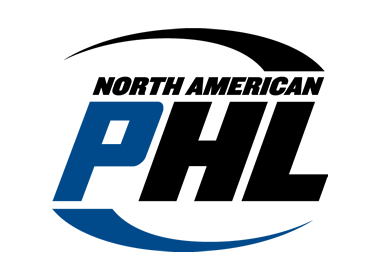 The North American Prospects Hockey League (NAPHL) has announced All-NAPHL 16U Team for the Showcase Division, as well as, its Honor Roll for the 2018-19 season. Consideration and selection is based on player performance in all NAPHL games throughout the 2018-19 season.
All-NAPHL 16U Team - Showcase Division
Forward: Brian Fiddes, Vernon Hills Ice Dogs
Forward: Ethan Smiley, Chicago Bruins
Forward: Gage Vierzba, Chesterfield Falcons
Defense: Will Nelson, Chicago Bruins
Defense: Nickolas Anderson, Geneva Cyclones
Goalie: Michael Svoboda, Chicago Bruins
NAPHL 16U Coach of the Year: Mark Luka, Chicago Bruins
16U Academic Honor Roll
To qualify for the NAPHL Honor Roll, student-athletes must have achieved certain academic standards during the 2018-19 school year and must have been nominated by a coach or member team.
Anaheim Jr. Ducks:
Everett Bailey, Mark Baker, Jake Dusterhoff, CJ Girard, Jacob Hageman, Alexander Leigh, Alexander Moroz, Elijah O'Neal, Anthony Oviedo, Benjamin Rutkaj, Nicholas Smith, Matthew Soria, Nicholas Stevens, Kiril Yampolsky
Chicago Blues:
Thomas Cahill, Joshua Hamelin, Bryan Kurpiewski, Danny McCarthy, Gavin Schoening, Gavin Schoening, Mackenzie Sinson
McKinney North Stars:
Jack Alexander, Christian Bachman, Cullen Hogan, Stefan Kruger, Andrew Kungl, Ian Lotz, Camden Pendleton, Jacob Thompson
Naperville Sabres: Drew Bresingham, Parker Gillis, Peyton Hardy, Cole Hoekstra, Angus Nemeth, Ryan Onorati
Vernon Hills Ice Dogs: Arley Cutler, Billy Fisher, Nate Hammond, Matthew Koepke, Jan Kubata, Cameron Mussay, Nikolas Schwab, Jake Stockbridge, Joey Urbanczyk, Shane Wenzel
Wenatchee Wilderness: Luke Basanta, Sutherland Carson, Carson Fay, Khyle Flynn, Bryce Ford, Hunter Hodgson, Dylan Holland, Tucker Inabinet, Mason Kenmore, Jacob Wunschel
West Dundee Leafs: Ethan Chesney, Blake Connelly, Mark Gorbatenko, Erik Jacobson, Spencer Messina Jake Rock, Trace Tompkins