NAPHL releases 2019-20 event locations and dates
April 12, 2019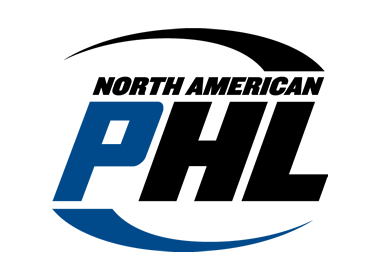 The North American Prospects Hockey League (NAPHL) has announced the event locations and dates for the 2019-20 season, including the first event of the season at the 17th annual NAHL Showcase, which will be held from September 19-22, 2019 at the Super Rink in Blaine, Minnesota.
2019-20 NAPHL Schedule of Events
September 19-22, 2019 – Blaine, Minnesota (Tier I 14U/15U/16U/18U)
October 4-7, 2019 – Attleboro, Massachusetts (16U East/18U East/16U HP/18U HP)
October 18-21, 2019 – Blaine, Minnesota (14U Showcase/16U Elite/16U Showcase/18U Elite/18U Showcase/Prep)
November 8-11, 2019 – Danbury, Connecticut (16U East/18U East)
November 15-18, 2019 – Frisco, Texas (14U Showcase/ Tier I 14U/15U/16U Elite/16U HP/18U Elite/18U HP)
December 13-16, 2019 – Blaine, Minnesota (16U Elite/16U HP/16U Showcase/18U Elite/18U HP/18U Showcase)
January 17-20, 2020 – Blaine, Minnesota (15U/16U Elite/18U Elite/Prep/Showcase Division Playoffs)
January 31-February 2, 2020 – Middletown, New Jersey (16U East/18U East)
February 14-17, 2020 – Detroit, Michigan (Tier I Dixon Cup Playoffs/Prep Playoffs)
The NAPHL has enjoyed a record-breaking amount of advancement, which is highlighted by a large amount of advancement of players to the North American Hockey League (NAHL). No other USA Hockey Midget Tier I league has had more players play in the NAHL over the course of the last three seasons than the NAPHL.
This past season, over 110+ NAPHL alumni played in the NAHL and over 225 NAPHL alumni played in the NCAA. In addition, 40 players from the NAPHL have been tendered to play in the NAHL for the upcoming 2019-20 season. During the past three years, 160+ NAPHL players have signed an NAHL tender or been drafted into the NAHL, which is a testament to the success of the NAPHL to NAHL Ladder of Development model.
"The NAPHL continues to grow and provide more opportunity and exposure for our players. We are coming off another incredible season of advancement and exposure for NAPHL players and we look to continue and build upon that for this upcoming season," said NAPHL Director and NAHL Director of Player Personnel Tony Zasowski. "We have added some new locations and dates for the 2019-20, which provide an additional outlet for scouting exposure. In addition, we have also partnered with the NA3HL, which increases the magnitude of the events and adds an additional collegiate scouting presence."
Another one of the big advantages of the NAPHL is the exclusive NAHL Central Scouting system. It is one of the big reasons that the NAPHL is advancing more and more players on to the NAHL than ever before are the direct benefits associated being directly involved with one another. NAHL Central Scouting is dedicated to identifying NAPHL hockey players, evaluating them in a true unbiased manner and then organizing and providing that information to NAHL teams. No other midget league in the United States has a system like it, where its primary mission is the advancement of players.