NAPHL announces 2018-19 18U All-Star Teams and Honor Roll
March 29, 2019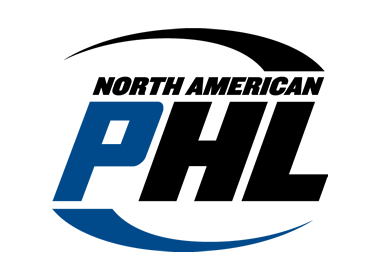 The North American Prospects Hockey League (NAPHL) has announced All-NAPHL 18U Teams for the High Performance and Elite Divisions, as well as, its Honor Roll in the 18U division for the 2018-19 season. Consideration and selection is based on player performance in all NAPHL games throughout the 2018-19 season.
All-NAPHL 18U Team - High Performance Division
Forward: Tyler Stewart, Esmark Stars
Forward: Anthony Davis, Meijer AAA
Forward: Oldrich Virag, Esmark Stars
Defense: Tate Hjorth, Meijer AAA
Defense: Austin Cleveland, CarShield AAA
Goalie: Brandon Benson, Sioux Falls Power
All-NAPHL 18U Team - Elite Division
Forward: Nikolas Campbell, Thunder Bay Kings
Forward: Jackson Tillinghast, Wenatchee Wolves
Forward: Nicholas DeGrazia, Thunder Bay Kings
Defense: Andrew Nieusma, Wenatchee Wolves
Defense: CJ Smith, Colorado Springs Tigers
Goalie: Jordan Smith, Thunder Bay Kings
NAPHL 18U Coach of the Year: Brian Sherry, Meijer AAA
18U Academic Honor Roll
To qualify for the NAPHL Honor Roll, student-athletes must have achieved certain academic standards during the 2018-19 school year and must have been nominated by a coach or member team.
CarShield AAA: Adam Rischbieter, Austin Cleveland, Derek Cagle, Hunter Schmitz, Joe Schroeder, Michael Shanahan, Parker Adams
Colorado Springs Tigers: Adam Alldredge, Adam Bublitz, Erik Gibboney, Luke Gosnell, Tylor Greene, Cody Mastay, Shawn Muhr, Cole Simpson, CJ Smith, Doug Wakelyn
Esmark Stars: Andrew Jacobs, Danny Mitchell, Gio Palombo, Lane Ruffner, Oldrich Virag, Will Studt
Florida Alliance: Andrew Diaz, Andrew Miranda, Jack Cohen, Jackson McVay, Jake Romney, Jared Parks, Jory lindenkugle, Matte' Imre, Nolan Bailen
Madison Capitols: Drake Semrad, Gabe Dunkle, Parker Storck
Meijer AAA: Aaron Hamel, Brendan Burman, Brendan Dicker, Brody Lineman, Chris Crider, Zack Connor
Rocky Mountain RoughRiders: Andrew Miller, Brent Keefer, Cameron Duncan, Carter Jordan, Jared Shuter, Logan Gorbitz
Shattuck-St. Mary's: Aaron Eberhardt, Charlie Rinehart, Colin Beilstein, Cullen Vinar, David Schoeneman, Guy DeLaRosa, Jackson Reineke, Josh Silverman, Justing Wright, Kaleb Ross, Lonan Bulger, Nic Zacharewski, Teagan McAvoy, Will Kutch
Thunder Bay Kings: Christian Veneruzzo, Anthony Biniaris, Nikolas Campbell, Gareth Aegard, Jordan Baranesky
Wenatchee Wolves: Andrew Nieusma, Christian Phinney, Jackson Tillinghast, Riley Ott, Spencer White, Zach Monaco