Four NAPHL players invited to NTDP Evaluation Camp
March 14, 2019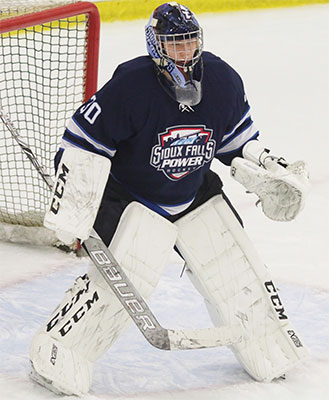 The North American Prospects Hockey League (NAPHL) is pleased to announce that four players who played in the NAPHL during the 2018-19 season are part of a group of 52 of the top American hockey players born in 2003 that have been invited to USA Hockey's National Team Development Program Evaluation Camp.
The camp, which will help select the 2019-20 U.S. National Under-17 Team, will take place March 21-25, at USA Hockey Arena in Plymouth, Michigan.
NAPHL Invitees
Chaz Lucius, F, Gentry Academy 15U
Bennett Schimek, F, Gentry Academy 15U
Jake Martin, D, Gentry Academy 15U
Hobie Hedquist, G, Sioux Falls Power 16U
The 52 players, including 27 forwards, 19 defensemen and six goaltenders, will be divided into three teams. The squads will participate in on-ice practices and play in at least six games and attend two U.S. National Under-18 Team games at USA Hockey Arena during the annual Salute to Heroes Weekend.
A full roster can be found
here
.
NOTES: The 52 players on the 2019 National Team Development Program Evaluation Camp roster represent 14 different states. Michigan leads the way with 11 invitees on the roster, while Minnesota boasts ten and Pennsylvania follows with five. Of the 37 NCAA Div. I commits, 15 colleges are represented on the camp roster. Miami University and the University of Notre Dame lead with five players, while Boston University, Northeastern University and Penn State University follow with three apiece.