K1 Sportswear named Exclusive Jersey Supplier of the NAHL
May 9, 2018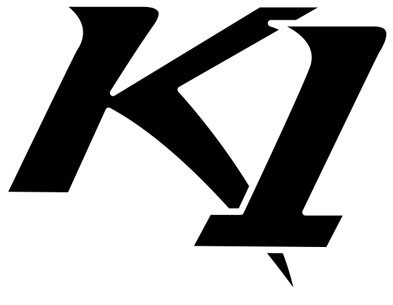 The North American Hockey League (NAHL) has announced that its Board of Governors has approved K1 Sportswear as the Exclusive Jersey Supplier to the NAHL beginning in the 2018-19 season. The terms of the agreement are for the next three seasons. The NAHL will also use K1 for all special event jerseys, such as the 2019 NAHL Top Prospects Tournament.
As part of the agreement, K1 Sportswear will be recognized as the exclusive uniform partner of all league-wide events, including the NAHL and NA3HL Showcase Tournaments, the Top Prospects Tournaments for the NAHL, NA3HL, and NAPHL, and all North American Prospects Hockey League (NAPHL) events. In addition, K1 Sportswear will have the ability to promote their products to all teams in both the NA3HL and NAPHL, who will also receive special preferred pricing as a part of the agreement.
"Over the past two years, K1 Sportswear has demonstrated their tremendous commitment to quality and service, and as a result, we are pleased to enhance our partnership with them to be the exclusive uniform supplier to the league and our partners," said NAHL Commissioner Mark Frankenfeld. "We are very fortunate to have a partner as talented and committed as K1 Sportswear to serve all of our teams and their affiliates."
"K1 Sportswear is honored to be the exclusive uniform supplier for the NAHL and its partners," said Tony Fisher, Owner and President of K1 Sportswear. "The K1 team has worked extremely hard to earn this incredible opportunity, and we take tremendous pride in continuing our tradition of offering the highest quality jerseys coupled with unparalleled commitment to our customers."
K1 is also excited to announce that it now offers a full line of custom team apparel, including tracksuits, ¼ zip pullovers, hoodies, polo shirts, short and long sleeve tee shirts, and shorts. This line will be available to all NAHL teams, and all K1 customers, starting with the Fall 2018 season.
About K1 Sportswear
K1 Sportswear is the leading hockey uniform manufacturer in the United States, operating out of Minnesota since 1987. With four facilities in the 'State of Hockey,' K1 has grown into the largest domestic hockey jersey supplier in America and prides itself on the highest levels of quality and service. Using the newest technology and equipment available in the industry, coupled with a team with decades of custom uniform manufacturing experience, K1 offers a full range of custom design, fabric, and product capabilities.