NAPHL's Washington Little Caps 16U team headed to Nationals
March 19, 2018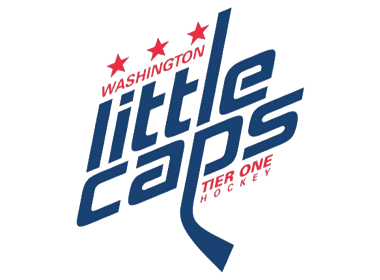 The core of last year's Washington Little Caps Southeast District Champion 15U team returned this season contest the 16U division, and with good result. They've taken their second consecutive SE District Title, beating the TPH Thunder 5-4 in an OT win for the ages.
The game had a strange start. A major penalty called in the first minute of play sent Victor Musoke to the trainer and the Little Caps to an instant extended power play. But TPH struck first, burying a shorthanded tally early in the penalty. The Caps rebounded under calm leadership from Mac Robertson, and Mark Sangster touched Kyle Golden's point shot in to tie it 1-1 before the penalty expired. Owen Morgan tallied an assist on that play, but was not done contributing on offense. Ethan Privman added a second power play goal from Reid Leibold and Roberston to push it to 2-1.
Robertson added another on the rush from Leibold and Colin Hogan in the second before TPH tallied on the power play, and floated in a quirky tipped puck to tie it at 3 goals each. TPH added a second shorthanded goal to take the lead in the third before Leibold buried a power play goal from Sangster and Austin Pick, squaring the game again at 4.
Special teams played a huge role in this game, and some timely penalty killing from Aidan Robbins, Zack Murray, and Ryan Lenaghan kept the Caps in the game.
And it was a hard-fought game. Musoke, Golden, and Assistant Captain Victor Hugo all suffered game-ending injuries. But the Caps answered for their teammates.
Overtime was a back and forth affair, with chances on both sides. Neither team had quit on anything to this point, and neither was going to. TPH seized a net front turnover and created a chance to put the game away, but a stupendous save from goalie Connor Leslie and some deft assistance from defenseman Reese Goetz preserved the tie.
Until Morgan decided to end it. Driving the net with Leibold in possession down the left wing boards, Morgan buried Leibold's centering pass sending the Little Caps to their second straight SE District Title, and earning another trip to the USA Hockey National tournament April 5-10 in Philadelphia, PA.