Thomas named new Director, 18U coach of Washington Little Caps
February 22, 2018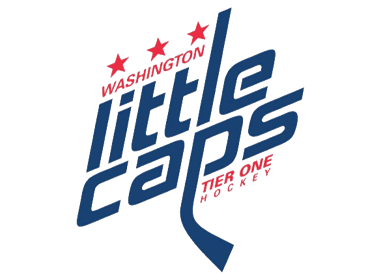 After an exhaustive national search that included more than 85 highly qualified applicants from the United States, Canada and Europe, the Washington Little Capitals of the NAPHL are thrilled to introduce Matt Thomas as the new Hockey Director and Head Coach of the 18U team.
Thomas will join Little Caps from the University of Alabama-Huntsville Chargers (WCHA, D1) where he served as assistant coach for the past five years, helping to build the Chargers program into a WCHA playoff team.
Prior to UAH, Matt served as an assistant coach with the University of Denver (NCHC, D1) for two years, and helped the Pioneers advance to the NCAA National Tournament in both seasons. Matt began his coaching career as an assistant with the United States Naval Academy (ACHA). Matt brings critical collegiate coaching experience to the Little Caps that is unparalleled in this area, along with a deep knowledge of the national collegiate and junior hockey communities.
Matt is a 2005 graduate of the US Naval Academy where he was a 4-year letter winner and team captain. He subsequently served as a Surface Warfare Officer where he completed three wartime deployments. We believe Matt will be an excellent role model for the young men and women in the WLC organization, and we are delighted to welcome him, his wife Christine, and their two young daughters back to the Washington area.
The organization would like to thank Dan Jablonic for his many years of dedication to building the WLC program and wish Dan and his family good luck during his next chapter with USA Hockey.