Everett Silvertips Elite have eyes on 16U regular season crown
January 23, 2018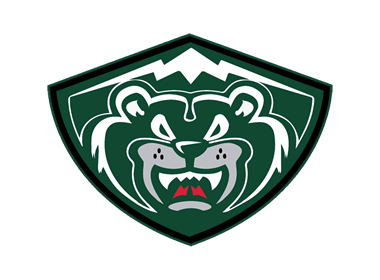 The Everett Jr. Silvertips 16-under midget hockey program was founded in 2014 with the intention of giving local players the ability to develop their talents at home. The hope was eventually the program would progress to the point of being able to compete and thrive at the national level.
This could be the weekend when the Jr. Silvertips officially achieve their goal of reaching the pinnacle of their league. The Jr. Silvertips play the final four games of their North American Prospects Hockey League (NAPHL) regular season this weekend when they travel to Blaine, Minnesota, and they do so in pole position for finishing in first place in the league.
"I think we have a great chance of finishing first," said Jr. Silvertips defenseman Dylan Herzog, who was recently added to the WHL Silvertips' 50-player protected list. "There's no reason why we shouldn't win this weekend, so I definitely think we should win the regular season."
Through their first 13 league games the Jr. Silveritps are 12-1-0-0, good for 24 points. That puts them in first place, one point of the Sioux Falls Jr. Stampede.
If Everett wins its four games this weekend, the Jr. Silvertips will claim the NAPHL regular season crown and earn the No. 1 seed to the playoffs, which take place Feb. 16-19 in Troy, Michigan.
"It's been a really good season, actually," Jr. Silvertips coach Turner Stevenson said. "We've got a good group of kids, we have more depth than we did last year, including a lot of returning kids who played on the team. So it's been a good year, not only in league play but also the competition they've been able to play in the lower mainland in British Columbia."
The Jr. Silvertips suffered through growing pains to reach these lofty heights. In its first two seasons Everett went a combined 3-37 in the NAPHL, finishing second-to-last in 2014-15 and dead last in 2015-16.
But things turned around last season when Stevenson, a 13-year NHL veteran, took over as head coach. The Jr. Silvertips went 17-4-1-0 and finished second in the regular season standings, then just missed out on qualifying for the semifinals of the Dixon Cup Championships, which serve as the NAPHL's playoffs. Stevenson was named the league's Coach of the Year.
Last season's team included five 15-year-olds who were eligible to return to the team this season. Four of those players — forwards Cole Dubicki, Caden Pattison and Alonzo Colburn and defenseman Nico DeVita — are back. The only player who didn't return was forward Hunter Campbell, who made the roster for the WHL's Calgary Hitmen as a 16-year-old.
Dubicki is the team's leading scorer with 24 points (10 goals, 14 assists) in 13 games, Pattison (four goals, 11 assists) is also one of the team's top offensive threats, and DeVita (three goals, nine assists) is tied for the team lead in scoring among defensemen.
"I think we're playing a lot better hockey than we did last year," said Pattison, who is from Lake Stevens. "Last year's team had a lot of guys who could move the puck well, but I think this year we have a lot more skill guys who can make plays for the other guys. I think the fact that we have a lot of guys who played at this level last year helps a lot, too."
Everett has also received big-time contributions from newcomers like the 16-year-old Herzog (four goals, 12 assists), 15-year-old forward Alex Bolshakov (11 goals, eight assists, signed with the WHL's Victoria Royals) and 16-year-old forward Miles Seguin (seven goals, nine assists). The goaltending duties have been split between 16-year-olds Austin Schwab (6-0-0-0, 1.11 goals against average, .940 save percentage) and Matthew Genter (6-1-0-1, 1.35 goals agsainst average, .944 save percentage).
Dubicki, Bolshakov, Seguin, Herzog and DeVita were all selected to take part in this weekend's NAPHL All-Star Game.
Everett's success has been largely achieved with players from the Puget Sound region. Two players hail from eastern Washington, one is from California and one is from Minnesota. Otherwise, the rest of the players live within driving distance, with the likes of Herzog and Bolshakov being driven up from their home in Auburn on a daily basis to attend practices.