NAPHL announces 15U Dixon Cup Playoff schedule
November 28, 2017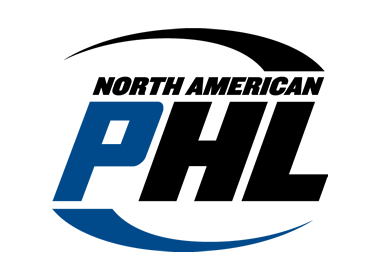 The North American Prospects Hockey League (NAPHL) has announced the schedule for the upcoming 15U Dixon Cup Championship, which will be played during the next NAPHL event, which will take place from December 1-4, 2017 at the Schwan Super Rink in Blaine, MN.
All 13 NAPHL 15U teams will have the opportunity to win the Dixon Cup. Teams will be divided into four pools/divisions based on their finish in the 2017-18 regular season standings. The winners of the four pools after round-robin play will advance to the Semi-Finals, with the winners of the Semi-Finals advancing to the Championship Game on Sunday afternoon.
Last season, the Washington Little Capitals won the 15U NAPHL Dixon Cup Championship.
Division 1 will have three teams, who will cross over to Division 2 to play those three teams and visa versa during the round-robin. Each of the four teams in Division 3 will play three round-robin games within their Division and Division 4, which also has four teams, will do the same. At the end of the play-in round, winners of each division based on points (and subsequent tie-breakers if necessary) will advance.
All games will be broadcast live on
HockeyTV
Division 1 (crossover to play Division 2)
#1 Alaska Oilers
#7 Meijer AAA
#11 Tampa Scorpions
Division 2 (crossover to play Division 1)
#2 Omaha AAA
#8 CarShield AAA
#12 Arizona Bobcats
Division 3 (will play 3 games against other teams in division)
#3 Washington Little Capitals
#6 Esmark Stars
#9 Rocky Mountain RoughRiders
#14 Nashville Jr. Predators
*as the guest team, Nashville cannot advance to the Semi-Finals
Division 4 (will play 3 games against other teams in division)
#4 New Jersey Jr. Titans
#5 Elite Hockey AAA
#10 Madison Capitols
#13 Colorado Springs Tigers
During the round-robin, teams will get 3 points for a regulation win, 2 points for an OT/Shootout win,1 point for an OT/Shootout loss, and 0 points for a regulation loss. Overtime and shootout procedures will remain the same as the regular season for the round-robin portion. (4 minutes of 3 v. 3 then straight to a sudden death shootout w/same player able to shoot in multiple rounds).
Back in 2015, the NAPHL renamed its Championship Trophies at each level the Dixon Cup. The Dixon Cup is named after Dean Dixon, longtime coach of the NAPHL's Lansing Capitals, one of the founding members of the NAPHL. In the Summer of 2013, Dixon was diagnosed with brain cancer. Even though the tumor was thought to be inoperable, it was successfully removed and Dean continued his fight through radiation and chemotherapy. On March 17, 2014, Dixon ultimately lost his battle with the disease, but his influence and legacy on the Capitals program and the NAPHL is something that will never be forgotten.