Third NAPHL event of the 2017-18 season gets underway in Troy
November 10, 2017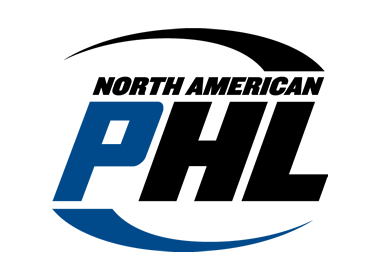 The North American Prospects Hockey League (NAPHL) gets back into action for the 2017-18 season this weekend at the Troy Sports Center in Troy, Michigan.
The weekend will feature the 18U and 16U teams playing five games during the event in what will be inevitably an important set of games towards the standings and push toward the Dixon Cup Playoffs.
All games this weekend from the Troy Sports Center will be broadcast live on
HockeyTV
One of the big advantages of playing in the NAPHL this season is the exclusive NAHL Central Scouting system. NAHL Central Scouting has been busy watching and evaluating NAPHL players. Central Scouting has provided each NAHL and NA3HL club with the players to watch as the tender signing period gets underway. Each NAHL team must tender two players from the NAPHL.
With over 77 NAPHL alumni in the NAHL and 37 in the USHL, teams are excited to watch teams compete this season. Through the initiatives such as NAHL Central Scouting, Top Prospect Tournaments, All-Star Games, and NAHL/NCAA Education Seminars, the NAPHL has the structure to help develop, educate and promote its players to the next level of hockey.
Since November 1st, 10 NAPHL players have already signed tenders to play in the NAHL next season and this weekend will see even more players realize their dream in taking the next step in their hockey career. (
View current 2017-18 tenders
)
The NAPHL has proved over the years that the league is a great stepping-stone for development and training for young hockey players looking to gain experience and knowledge to work their way up to the National level. In total, 46 NAPHL players signed tenders with NAHL teams throughout the course of the 2016-17 season. What's more impressive is that no other midget league had more players sign NAHL tenders than the NAPHL. In addition, 10 players with NAPHL ties were selected in the NAHL Draft. In total, 56 former NAPHL players now have their rights protected by an NAHL for the 2017-18 season. During the past two years, 120 NAPHL players have signed an NAHL tender or been drafted into the NAHL, a remarkable total.
2017-18 NAPHL Schedule of Events
September 21-24, 2017 – Schwan Super Rink – Blaine, Minnesota
October 20-23, 2017 – Schwan Super Rink – Blaine, Minnesota
November 10-13, 2017 – Troy Sports Center – Troy, Michigan
December 1-4, 2017 – Schwan Super Rink – Blaine, Minnesota (15U Championship)
January 26-29, 2018 – Schwan Super Rink – Blaine, Minnesota
• NAPHL 18U and 16U All-Star Games
February 17-20, 2018 – Troy Sports Center – Troy, Michigan (18U and 16U Championship)