Future Prospects Semi-Finals set for Sunday in Blaine
October 22, 2017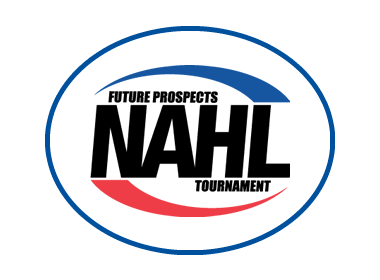 The first two days of the first 2017-18 NAHL Future Prospects Tournament are in the books and some exciting action has taken place as all the teams move into the Semi-Finals and Consolation games on Sunday.
The 18U Division was the final division to be decided on Saturday. Fountain Valley ended up winning Division 1 with a 2-1 record and thanks to their win over Pilot Mound in the round-robin, they captured the tie-breaker and moved onto Sunday's Semi-Final. In that Semi-Final, they will take on the winner of Division 2, the Nashville Jr. Predators, who beat International Ice Hockey Academy in their final game. Nashville, who finished 2-1 in the round-robin, won the head-to-head tie-breaker over MNEPDL thanks to a win during the round-robin. MNEPDL finished in 2nd place in Division 2, while International was 3rd and Anaheim at #4. In the other Semi-Final, the 3-0 Minnesota Penguins will take on the 3-0 Valley Forge Minutemen. Minnesota advanced with a win in their final game over North Dakota. Four players share the scoring lead after two days, which included Charlie Murphy and Kevin Hatten from Valley Forge, defenseman Lars Olson from the Minnesota Penguins and Corey Stormer from Pilot Mound Academy.
18U Semi-Final #1: Nashville vs. Fountain Valley
18U Semi-Final #2: Valley Forge vs. Minnesota Penguins
The round-robin of the 16U division concluded with very little drama and had no tie-breakers. Each team that won their division was dominant in their games, as all four winners went 3-0. In Division 1, the Minnesota Blades 15U team outscored their opponents 28-4 on their way to the Semi-Finals where they will play the winner of Division 2, the Colorado Evolution 16U team. Division 3 winner Tommy's Chicago Elite 16U will take on the winner of Division 4, the Anaheim Jr. Ducks 16U squad. Zach Michaelis of the Minnesota Blades leads all scorers with 10 points. The Semi-Finals are set for 4pm and 4:30pm on Sunday, October 22nd. The rest of the Future Prospect teams will play in their fourth and final games of the event on Sunday in consolation games.
16U Semi-Final #1: Anaheim Jr. Ducks vs. Tommy's Chicago Elite
16U Semi-Final #2: Colorado Evolution vs. Minnesota Blades
In the 14U Division, the Thunder Bay Kings claimed the top spot from Division 1, while the Valley Forge Minutemen posted a perfect 3-0 record to win Division 2. In the Semi-Finals on Sunday, the Kings will face Omaha AAA 14U in one Semi-Final, while the Minutemen will take on the Sioux Falls Jr. Stampede in the other Semi-Final. Team North Dakota and the Arizona Bobcats will play in the consolation game, while the Iowa Wild were eliminated. Forward Nolan Desjardins from Thunder Bat and forward Jacob Vockler from Sioux Falls share the scoring lead with seven points.
14U Semi-Final #1: Omaha AAA vs. Thunder Bay
14U Semi-Final #2: Sioux Falls vs. Valley Forge