NAPHL releases final 2017-18 game schedule
September 13, 2017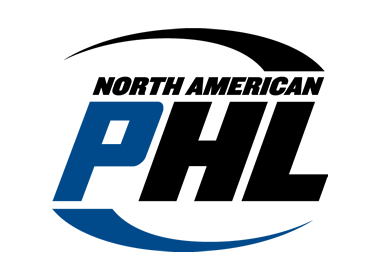 The North American Prospects Hockey League (NAPHL) is pleased to announce the schedule for the remainder and entirety of the 2017-18 season. The 2017-18 season will begin on from September 21-24, 2017, in cooperation with the 2017 NAHL Showcase. All 50 NAPHL teams will be in attendance at the event and play in four games.
View the full 18U schedule here
View the full 16U schedule here
View the full 15U schedule here
"We are excited to get the season started and even more excited to see the crop of new players that will be playing in the NAPHL this season. NAHL Central Scouting will be in full force at all the events, so that should provide additional exposure for all of the NAPHL players looking to make an impression," said NAPHL Director Tony Zasowski.
Each NAPHL 18U team will play 18 regular season games, each NAPHL 16U team will play in 17 regular season games, and each NAPHL 15U team will play nine regular season games. The Schwan Super Rink in Blaine, MN will host three events and the Troy Sports Center in Troy, MI will host two events during the 2017-18 regular season.
The NAPHL has proved over the years that the league is a great stepping-stone for development and training for young hockey players looking to gain experience and knowledge to work their way up to the National level. In total, 46 NAPHL players signed tenders with NAHL teams throughout the course of the 2016-17 season. What's more impressive is that no other midget league had more players sign NAHL tenders than the NAPHL. In addition, 10 players with NAPHL ties were selected in the NAHL Draft. In total, 56 former NAPHL players now have their rights protected by an NAHL for the 2017-18 season. During the past two years, 120 NAPHL players have signed an NAHL tender or been drafted into the NAHL, a remarkable total.
In addition to the regular season event schedule, the NAPHL is planning on All-Star Games at both the 18U and 16U levels, which will take place during the fourth event of the season in Blaine, MN in January. The NAPHL season will conclude with the NAPHL Dixon Cup Championship, which will be held in Troy, MI from February 17-20. All teams will participate in the NAPHL Dixon Cup Championship in either a Gold (Championship) or Silver (Consolation) Division.
2017-18 NAPHL Schedule of Events
September 21-24, 2017 – Schwan Super Rink – Blaine, Minnesota
October 20-23, 2017 – Schwan Super Rink – Blaine, Minnesota
November 10-13, 2017 – Troy Sports Center – Troy, Michigan
December 1-4, 2017 – Schwan Super Rink – Blaine, Minnesota (15U Championship)
January 26-29, 2018 – Schwan Super Rink – Blaine, Minnesota
• NAPHL 18U and 16U All-Star Games
February 17-20, 2018 – Troy Sports Center – Troy, Michigan (18U and 16U Championship)
The NAPHL organizations for the 2017-18 season are: Alaska Oilers, Arizona Bobcats, California Titans, CarShield AAA Hockey, Colorado Springs Tigers, Dallas Blackhawks Elite, Elite Hockey Pogram, Esmark Stars, Everett Silvertips Elite, Madison Capitols, Meijer AAA Hockey, New Jersey Jr. Titans, Omaha AAA Hockey, Pursuit of Excellence, Rocky Mountain RoughRiders, Shattuck-St. Mary's, Sioux Falls Jr. Stampede, Tampa Scorpions, Thunder Bay Kings, Valley Forge Minutemen, Washington Little Capitals.