NAHL announces new partnership with Beauty Status Hockey Co.
September 13, 2017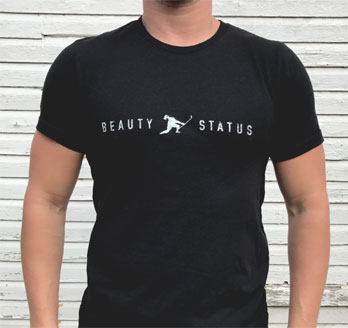 The North American Hockey League (NAHL) is pleased to announce that they have signed a new partnership with Beauty Status Hockey Co. (Beauty Status) as the Official Hockey Apparel company of the NAHL for the 2017-18 season. As part of the agreement, Beauty Status will be the sponsor of the NAHL TV platform on the NAHL website at www.nahl.com
Beauty Status will serve as the exclusive sponsor of the popular Flow of the Month promotion exclusively on the NAHL and Beauty Status Twitter sites @NAHLHockey and @BeautyStatusHky. Players are encouraged to submit photos of their best 'hockey hair' or 'flow' via Twitter, and at the end of every month during the regular season, two winners will be recognized on NAHL.com and NA3HL.com.

Beauty Status is a Minnesota-based company that was founded in 2009 by CEO Tom Holtzman, a former hockey player. Beauty Status offers premium and genuine quality apparel with bold character inspired by hockey. Simply put… A beauty is a loyal and respected teammate, someone who will have your back on and off the ice, they work hard and love to play and be a part of the game. Products include t-shirts, hats, and sweatshirts in addition to several other items. Visit them online at: https://beautystatushky.com/
"We are thrilled about this partnership with the NAHL," said Beauty Status CEO Tom Holtzman. "The NAHL and its family of leagues all have players who have a deep passion for the game, and we take that to heart. They know what it is like to be a hockey player, which means staying loyal and true to ourselves and teammates. Beauty Status Hockey Co. stands for those ethics and offers quality products that players can go to every day in their wardrobe, as well as top shelf customer service.
"The new partnership with Beauty Status is an exciting one for us as we open a new door for our hockey apparel that all of our players can identify with. It is a company that is well-known and popular in our hockey circles," said Alex Kyrias, Director of Communications, Marketing and Sales for the North American Hockey League. "Our Flow of the Month campaign has been one of our most popular on social media for years and we look to take that to a new level with Beauty Status."